"I am just in pain" – Actor Eddie Nartey speaks on the death of his wife, Vida
Popular Ghanaian actor cum movie director, Eddie Nartey has spoken after losing his wife, Mrs. Vida Nartey, just two years after marriage.
Gossips24.com minutes ago broke the news on the sudden death of Eddie Nartey's wife, Vida. Well, the actor has reacted to the news as he revealed how he feels after losing the only love of his life.
The popular filmmaker took to social media to react to the sad news in a sad message sharing a photo of himself and his beloved wife.
He wrote; "I don't know what to say, I don't know what to feel. I'm just in constant pain. Rest well my Habibi. God knows Best. I pray for strength!"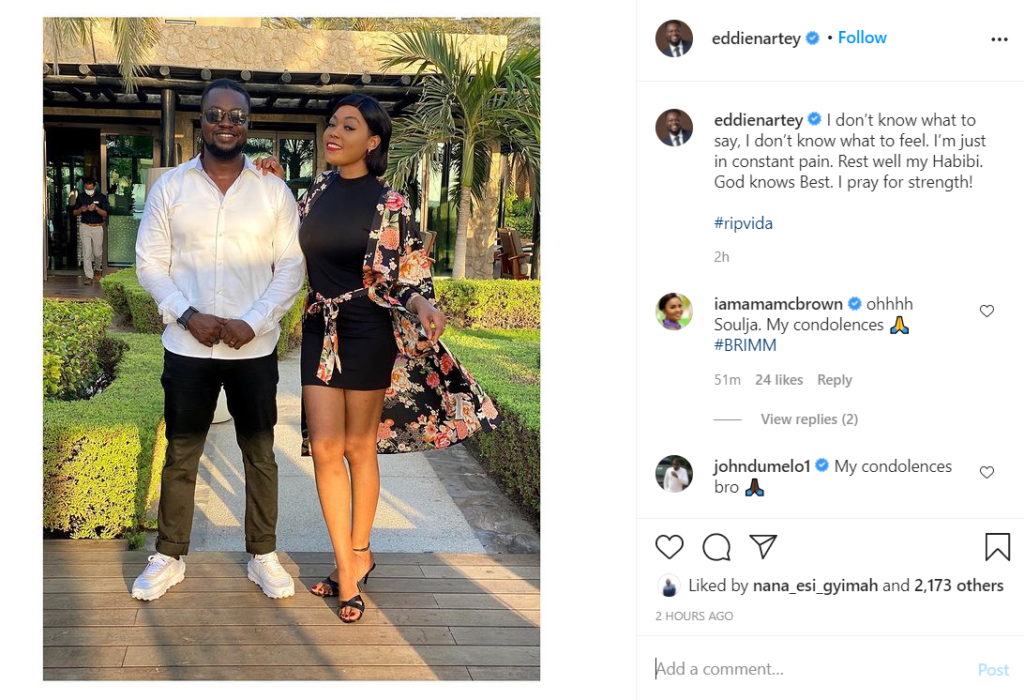 The couple tied the knot on Saturday, September 22, 2018, in a traditional ceremony.
Two years after their union, Vida has been reported dead. The cause of Vida's death is yet to be made known to Gossips24.com.
SOURCE: Gossips24.com