Honourable Aponkye Biography; Real Name, Age, Girlfriend, Children, House & Career
Ghana was blessed on social media as we drew closer to the end of 2019 which gave birth to another social media sensation, Honourable Aponkye.
Honourable Aponkye gained prominence on social media after his interview with media personality Nana Aba Anamoah went viral.
Aponkye wanted to be an assemblyman for Nima Adukrom in the just ended 2019 district assembly.
His hilarious promise to provide free breakfast for his constituents took Ghanaians by storm as many Ghanaians could not fathom how was going to execute that.
Well, I guess you know something small about Aponkye now, so let's take you through the biography of Honourable Anponkye.
Honourable Aponkye Biography will touch on his real name, age, career, profession, educational background, house, cars, girlfriend, religion, hometown and other vital info.
Honourable Aponkye Biography:
Honourable Aponkye Real Name:
He is politically known on social and traditional media as Honourable Aponkye but his real name is Nana Adabo Ibrahim Issah Ampem.
Honourable Aponkye Age:
Aponkye has failed to make his actual age known in several interviews granted to media personalities like Nana Aba and Zionfelix Adomako. However, Aponkye gave a clue to how old he is in his interview with Nana Aba. He revealed he is in his early 30's – this was before 2020.
Honourable Aponkye Religion:
Honourable Aponkye is a strong believer in Islam.
Honourable Aponkye Nationality:
No two ways, Hon Aponkye is a Ghanaian.
Honourable Aponkye Hometown:
Hon Aponkye is an Ashanti by inheritance since his mother is an Ashanti but his father is a Northerner. He was born in Akwatia Line, a suburb in Kumasi in the Ashanti Region.
He has lived all his life in Nima Adukrom where he currently stays.
Honourable Aponkye Education Background:
Aponkye attended Adukrom Presby Primary school where he had his basic and junior high school education.
He continued his second cycle education at the Kumasi Technical Institute where he studied Technical Engineering and completed in 2005.
Honourable Aponkye Girlfriend/Wife:
Honourable Aponkye has revealed in two interviews that he is engaged to an eighteen-year-old girl who currently attends Kumasi Girls Senior high. She will turn 19 in April 2020.
However, Aponkye in a recent interview with Zionfelix revealed he is crushing on Nana Aba Anamoah and does not mind dating the tv presenter.
Honourable Aponkye Children:
Hon Aponkye told Zionfelix had a daughter, Fauzia whom he lost when she was just 12 years old. So as it stands now, he has no kids.
Honourable Aponkye Profession:
Honourable Aponkye is a barber by profession. He has his own barbering shop called, Honourable Aponkye Barbering shop which is located at Nima Adukrom.
Honourable Aponkye Political Career:
Hon Aponkye started politics as a campaign manager in 2004 for parliamentary independent candidate Alhasan Abdul Majid who lost to Hon Muntakar in the Asawase constituency.
Aponkye joined mainstream politics when he contested in the district assembly elections in the Nima Adukrom electoral area. In his first contest, Aponkye stepped down for Alidu Seidu. In his second contest, Aponkye was harshly disqualified.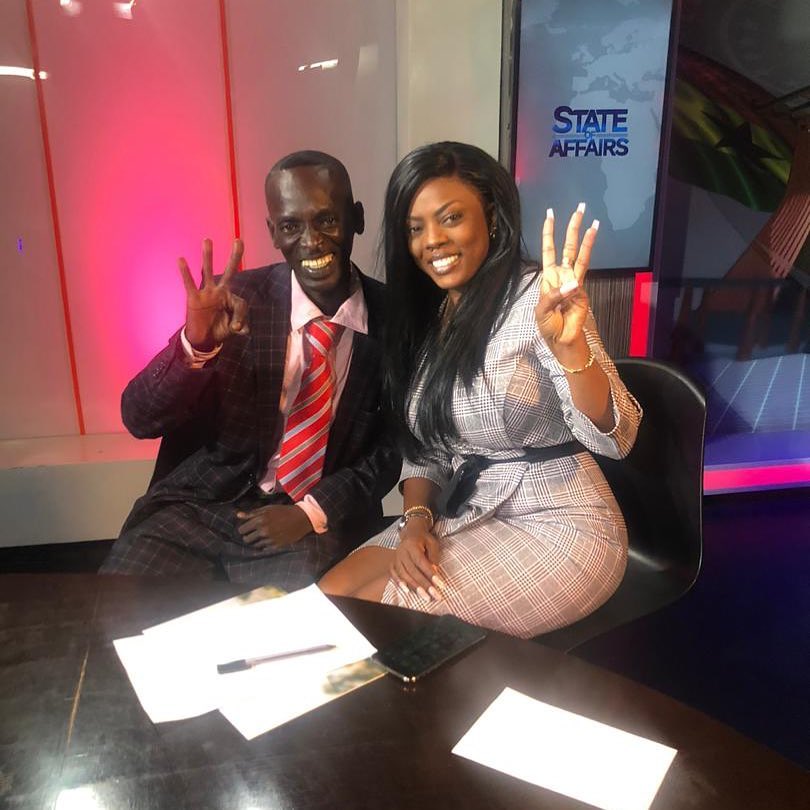 But his recent and third contest gave him his breakthrough, unfortunately, he lost that in 2019 to Iddrisu Mohammed.
He has intentions of going for the big seat in the Asawase constituency as he plans to run for MP.
Honourable Aponkye Musical Career:
Honourable Aponkye revealed he started active music in 2004 but got no support which forced him to put it on hold.
Aponkye in an interview with Zionfelix also revealed he has been to the second edition of Mentor 4 and like other competitions, he managed to make it to the final 100 nationwide selection but failed to make it to the final 10.
Aponkye has no album but released his official single Balawo a few days ago and it is making waves.
He has amazing rap talent and looks forward to a promising musical career.
Honourable Aponkye Cars:
Honourable Aponkye, so far as this portal is concerned, has no car to call his own. But we are optimistic that in no time his fame will fetch him some cash and he will get one for himself.
Honourable Aponkye House:
Honourable Aponkye does not own a house. He currently lives in a family house with his sister and other relatives.
Honourable Aponkye Net Worth:
Honourable Aponkye in person could be worth millions, but his assets have not been declared and we not point an actual figure. In the future, we believe he will be worth more than millions if his brand grows to the pinnacle.