GIJ Students Go Crazy As They Watch Two Lovebirds Kiss Passionately In Front Of The Administration Block (+Video)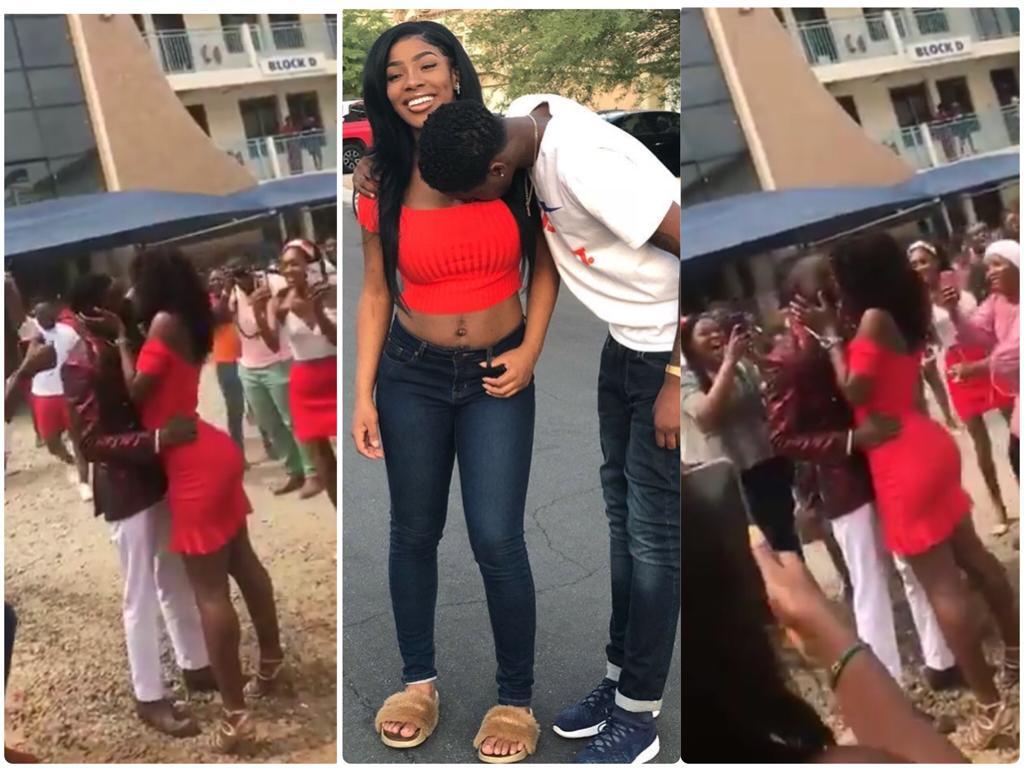 JOIN THE FUN, SHARE THIS !!!
There was a massive stir at the Ghana Institute of Journalism as two lovebirds created a romantic scene on campus.
The students whose identity are not known were filmed passionately kissing as if it was the last time they were going to see each other.
They were engulfed in a deep kiss to the extent that they lost sight of the fact that they were in public.
Onlookers at the scenes burst into loud cheers as they went crazy watching with many taking pictures and videos of them as they romanced.
Watch the video below;
JOIN THE FUN, SHARE THIS !!!