FASHION QUEEN! Nana Akua Addo Set Glitz Style Awards 2019 On Fire (photos)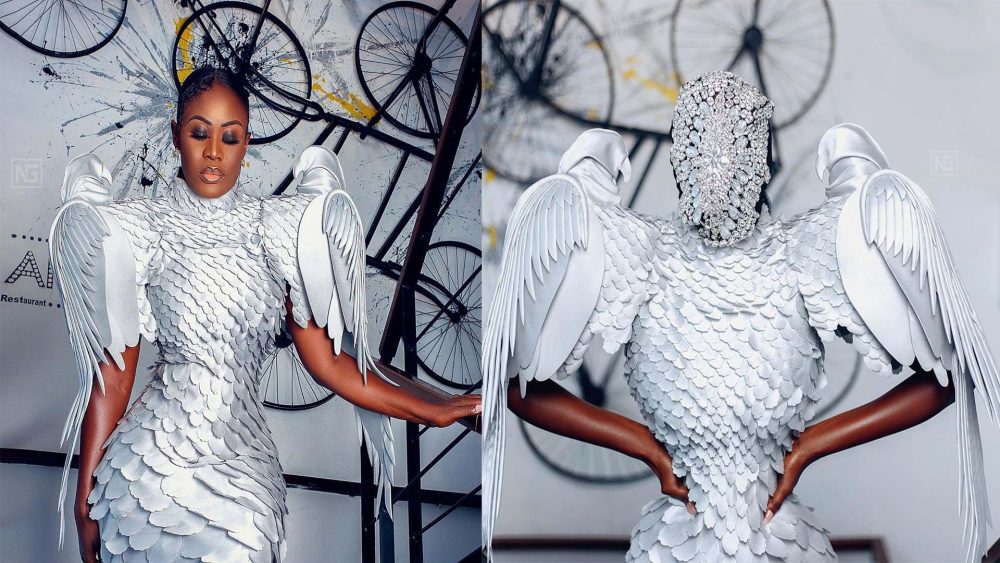 JOIN THE FUN, SHARE THIS !!!
Most awarded fashion personality in Ghana, Nana Akua Addo did not take it easy with Glitz Style Awards 2019, as her outfit for the most prestigious fashion event became the talk of town.
The style icon has a way of getting our attention with her apparels and that is just awesome.
She is labelled as Ghana's most fashionable female celebrity and arguably the best in Africa as a whole too for nothing. 
Last night was another night for Nana Akua Addo to show her levels as she appeared on the red carpet as an Archangel – whether angel Michael or Gabriel – Nana Akua slayed!
Her photos have been trending ever since the event came to a close and everyone seems to want more.
She wore a white turtle neck gown made of feathers with two birds on her shoulders.
In another photo, she covered her face with a veil which sparked lot of class, nothing of this sort has been seen on any red carpet in Ghana so far as my eyes are concerned.
Check her out;
JOIN THE FUN, SHARE THIS !!!