Fans Chastise Fella For Copying Sister Derby's Dressing
It seems Ghanaians are never going to leave Fella Makafui alone for snatching Medikal from the African mermaid Sister Derby.
The infamous break up between Derby and Medikal has been the talk of the town ever since it came to light and Ghanaians still can't get enough if.
Fella who's doing everything humanly possible to keep her man has incurred the wrath of social media users and followers of the African mermaid for trying to live Derby's life.
They descended heavily on the young actress and called her names for dressing and posing like Derby.
Although Sister Derby has moved on, Sista Akos (Fella) according to Ghanaians keeps copying the lifestyle and dressing of Derby.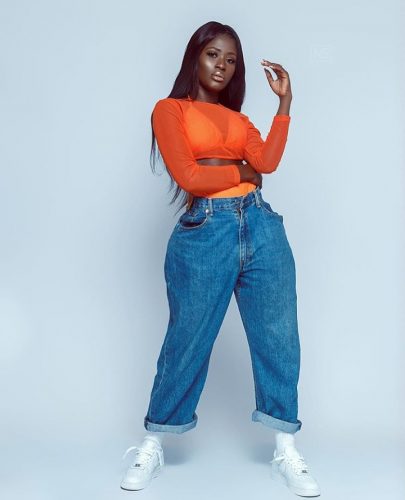 And this is proof that indeed the latter is copying Derby.
From Fella Makafui to Sister Akos, from wearing tight clothes to wearing 'bola' which everyone knows is Derby's thing.
These are some of the comments Fella attracted for dressing like the "Kakalika love" hit maker.
"Girl stick to your tight clothes, this is Derby's style"
"You look like scarecrow Fella,why are u forcing to look like sister Derby?"
"Copy copy Fella, this sister Derby swag we all know!"