Fameye under fire for praying for his former boss, Ogidi Brown (screenshot)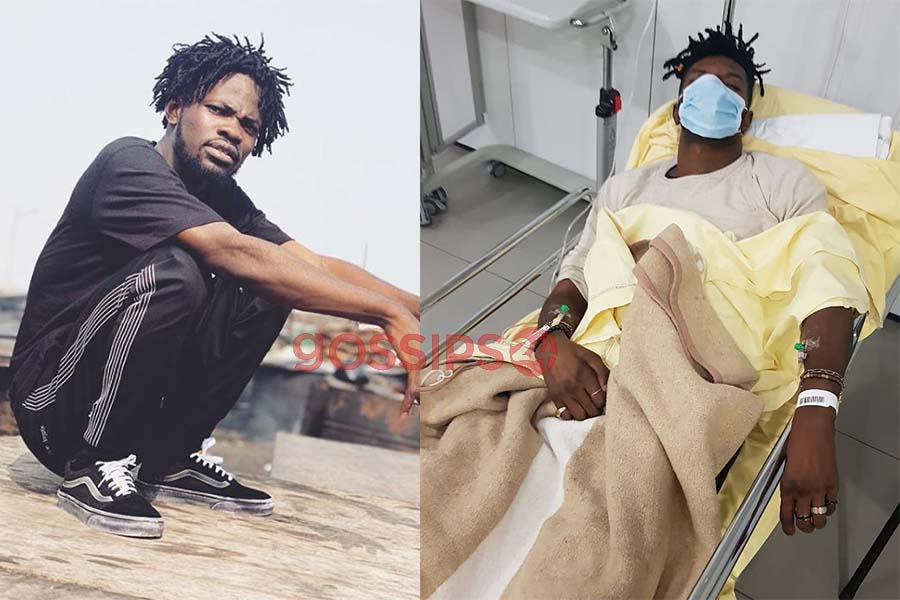 Former OGB Music signee, Peter Famiyeh, known in showbiz as Fameye has been blasted for reacting to his former boss' Ogidi Brown's illness.
Minutes ago, Gossips24.com reported on a video of Ogidi Brown lying on a hospital bed looking all ill.
Well, the video was first shared by OGB music boss himself on his instagram handle and Fameye has reacted.
The former signee of Ogidi Brown reacted to the touching video with the prayer emoji "🙏🙏🙏🙏🙏❤️" , as a way of showing his concern and also saying that he is also praying for his former boss.
However, a follower, Ephyia Darko jabbed Fameye by labeling him as a Wizard. According to her, he isn't needed at Ogidi Brown's side.
"@fameye_music wtf masa komot for there what are u doing here wizard," – She wrote.
JOIN THE FUN, SHARE THIS !!!