Togolese international professional footballer, Emmanuel Adebayor, has accused ex-girlfriend Dillish Matthews of a number of evil things, including deception and cheating.
As recounted by the hurt footballer, the ex-girlfriend once lied that she was travelling to Namibia only for him to discover that she was in Angola and he asked her, she said lied that "doesn't know how she got there".
He also asserted that this same cheat-partner introduced a man to him as her uncle but he discovered months later that he's not related to her.
He made these revelations on his Insta-Stories with th title #Dillishdribbled adebayor
Check out the screenshots below to know more.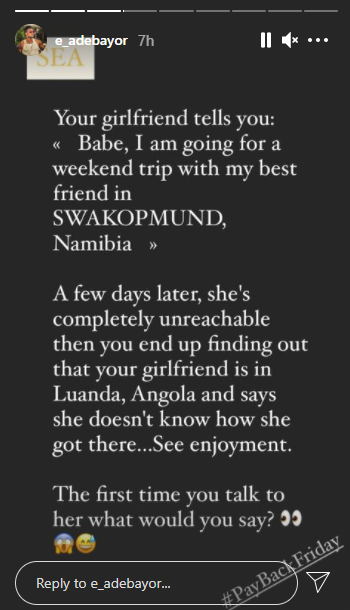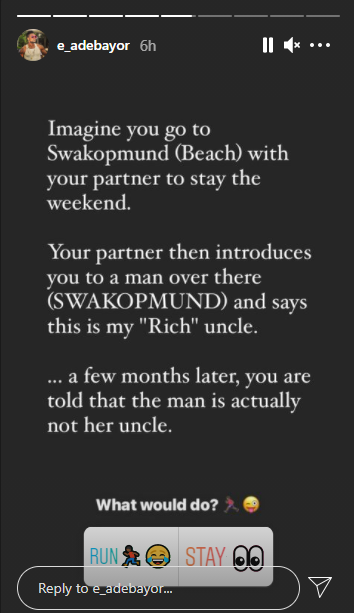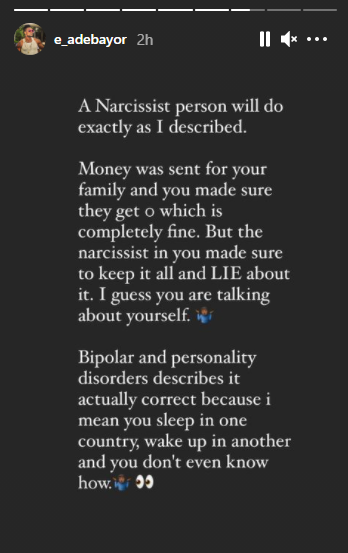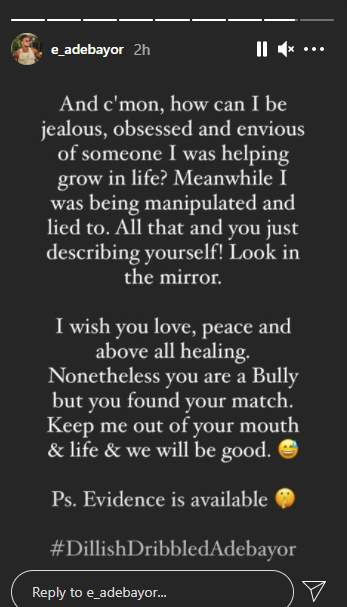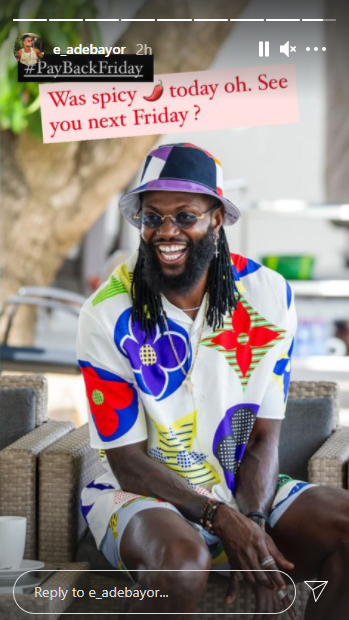 Source: Gossips24.com