Instagram slay queen cum actress Rosemond Brown popularly known as Akuapem Poloo  who's best known for her nosiness and 'self arrangement' behavior got the shock of her life when she was completely ignored by the 'senior slay queen Efia Odo.
In a video funny video going round on social media, Efia Odo was seen having a conversation with the ' Uber driver' hit-mater  Wendy Shay during an event held over the weekend.
The 'sexy poloo'singer quickly rushed to where the chat was going on and approached them to do her 'self arrangement' thing there but to her ultimate surprise Efia Odo pretended not to have seen or heard what she said.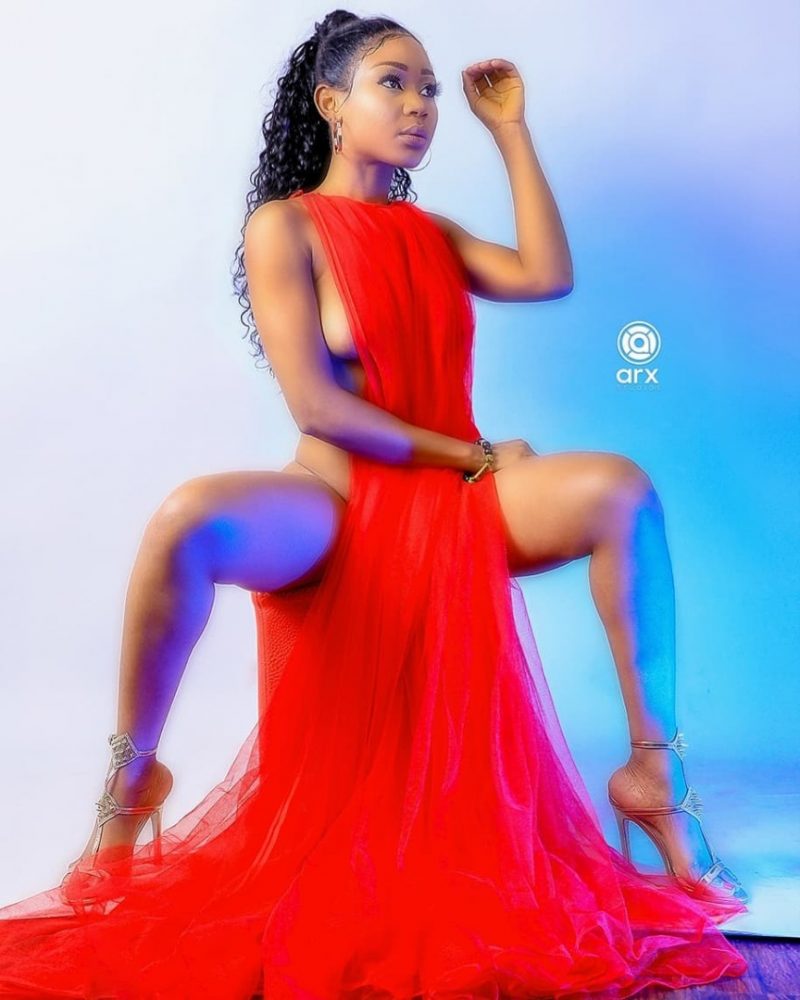 But luckily for Akuapem Poloo, Wendy Shay paid attention to her and saved her from the embarrassment.
Efia Odo who seem to have issues with Rosemond's attitude on social media was heard telling Wendy Shay that "Can't talk sh*t about me on the internet and hi me in public".
Watch the video below:
https://www.instagram.com/gossips24official/p/BvKWmValdzH/?utm_source=ig_share_sheet&igshid=kd05kvmaipv7