Son of Archbishop Nicolas Duncan-Williams has gone 'wild' on Social Media after a series of statuses expressing his emotions about life.
Daniel Duncan-Williams sadly recounting some life events in a Tweet disclosed that he had to celebrate his birthday in prison and in the hospital for three consecutive years.
Although he did not disclose the circumstances which led to his imprisonment and hospitalisation, he warned that unless anyone can relate to his pain, no one was in the position to judge him but "from now on my life is just me and my God."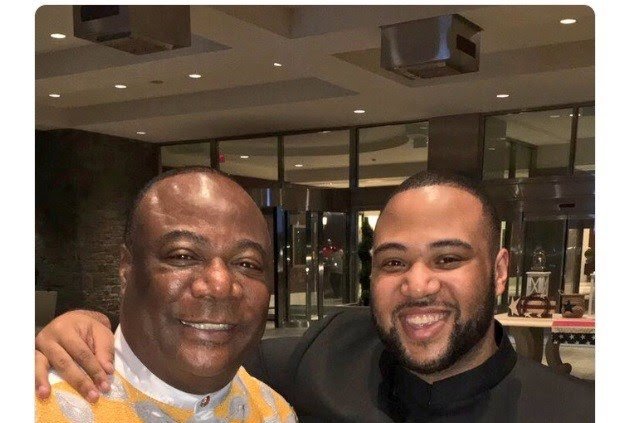 Daniel Duncan-Williams, who grew up in a Pastor's home and spent hours in Church, seem to have gone off the Christian hook as a video of him has surfaced; revealing him smoking and uttering swear words.
A character that is directly the opposite of his father who is a preacher and partakes in evangelistic Ministry worldwide.
However, Dee Wills as he is popularly known says he believes God has not abandoned him, adding that he is fine.
He states that he will pull up to Ghana soon with a "real gang".
"When you feel like you dey abandon God or you feel like God has abandoned you, e never go happen for this life. God never go abandon you for this life. Never. And we thank God that God no be man but man be God but God no be man. If your mind open you for know. If not stay sleep. But I'm awake," he said in a video.