JOIN THE FUN, SHARE THIS !!!
A man from Mexico has got social media users talking after he shared photos of his dog running an errand while he isolates himself due to coronavirus outbreak
The man identified as Antonio Muñoz wrote what he needed on a paper and tucked it together with money into the collar of the dog and sent him away.
The items list read; "Hello Mr Shopkeeper. Please sell my dog some Cheetos, the orange kind, not the red ones, they're too hot.
"She has $20 attached to her collar. WARNING: She will bite if not treated right. Your front neighbour."
The chihuahua, looking visibly nervous on its first day in a new job, was sent out and, somehow, returned with a packet of orange Cheetos held between its little gnashers.
Elated Antonio took to his Facebook to share the incredible moment his pet trotted back down the street clutching a bag of crisps almost bigger than itself with caption; "Day three of quarantine. I wanted my Cheetos."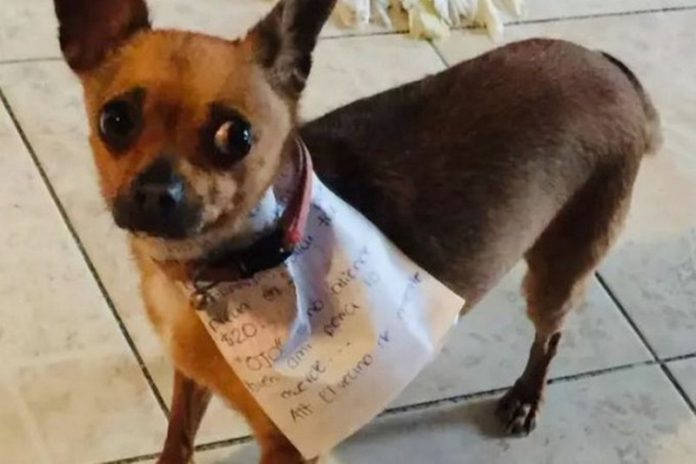 JOIN THE FUN, SHARE THIS !!!