Cardi B rubbishes Illuminati reports; Reveals she will rather die broke than to join the secret society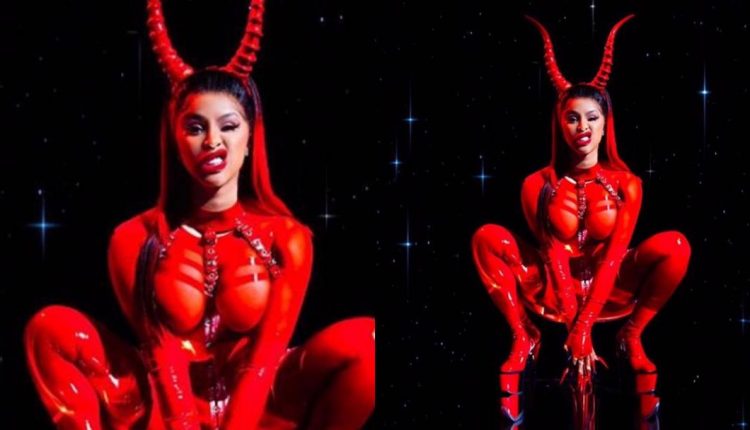 American professional rapper and proud nudist globally known as Cardi B. Has finally replied to the Illuminati tag which was hanged around her neck by netizens after she dropped a photo on the internet fully dressed like Krampus some few hours ago.
In this trending horror photo,  the rapper was captured rocking a red latex jumpsuit with a red hairband in the form of horns.
According to Cardi, the custom was purposefully designed for a video shoot in a tik tok ad and has nothing to do with the secret cult.
She captioned her most recent picture;
"Stop with the Illuminati shit ….It was just costumes for a tiktok video DAMN!" she captioned the photo. "I will never join nothing. I rather die broke. Money cant buy my faith in God"
.
Cardi B who has filed for a divorce from her husband, Offset, recently shared a tweet on her the micro-blogging emphatically stating that she will not cancel the divorce saga no matter what.
"I will not surrender to the d!ck" she tweeted.
Source: Gossips24.com