JOIN THE FUN, SHARE THIS !!!
Livingstone Etse Satekla, knwon by his stage name, Stonebwoy has been busted for using an iPhone to announce his ambassadorial deal with Tecno.
The reggae-dancehall musician was signed as a brand ambassador for Tecno mobile which he was officially unveiled yesterday.
The musician, per what Gossips24.com has learnt, will help Tecno market and sell it's Camon 16 series.
However, when the time was due for Stonebwoy to officially announce the deal to his fans on Twitter, he was seen using an iPhone to announce the deal. What's the big deal here? It is usually expected of brand ambassadors to use the very products they are marketing.
But this has not been noticed in the case of Stonebwoy as fans find it weird for a brand ambassador to use another product to announce the very product he represents, that is tantamount to infidelity, however, it could also be that Stone's contract with Tecno allows him to use other devices if the need be.
See proof below: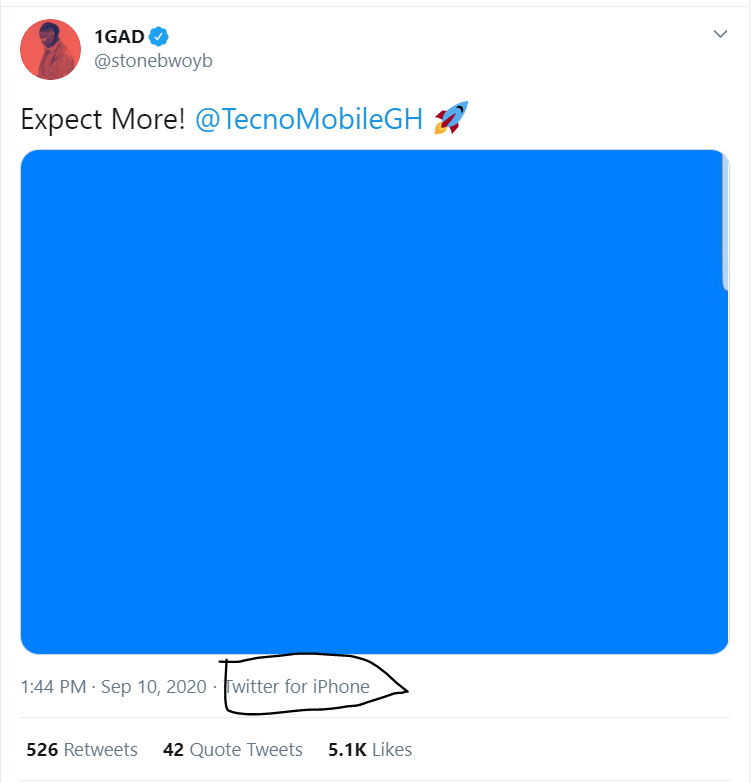 SOURCE: Gossips24.com
JOIN THE FUN, SHARE THIS !!!