Gossips24.com has received news on the death of the First National chairman of Ghana's largest opposition wing (NDC), Alhaji Issifu Ali this evening.
Alhaji Issifu Ali is a Ghanaian politician and former Co-chairman of the National Democratic Congress.
The news was aired first by Hiplife Musician, MzBel who is a strong NDC member.
MzBel took to her official Facebook page to break the news on the sudden demise of the first national chairman of the party.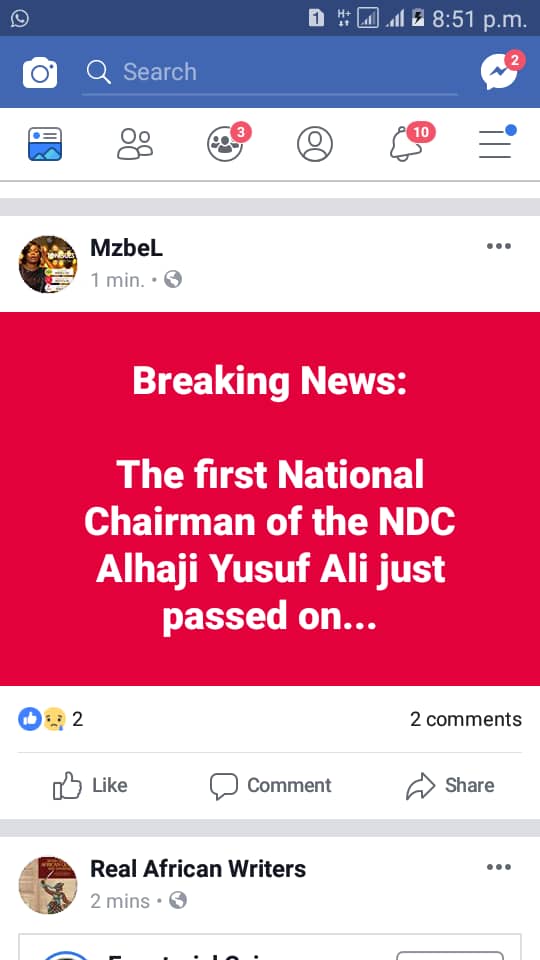 Gossips24.com will follow keenly and update our readers on what caused his demise as it is not known now.
Visit us for more update.