#ENDSARS: Bill Clinton reacts to the unrest in Nigeria; Urges the Gov't to engage in a peaceful dialogue with the protestors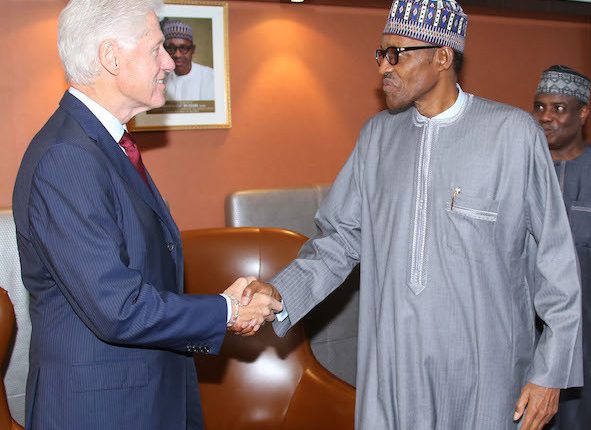 Former US President, Bill Clinton has lent his voice to the protestors in Nigeria who are calling for the ill-famed police unit [SARS] to be disbanded.
Adopting to his Twitter handle, Bill Clinton expressed his concerns over the ongoing chaos and reported deaths in Lagos which is alleged to be orchestrated by the Nigerian Military.
He also recommended that the Nigerian government should engage in a peaceful dialogue with protesters and also end corruption.
He tweeted: "I am deeply concerned over reports of violence in Lagos and urge the Nigerian government to engage in peaceful dialogue with the #EndSARSprotestors for police reform and an end to corruption."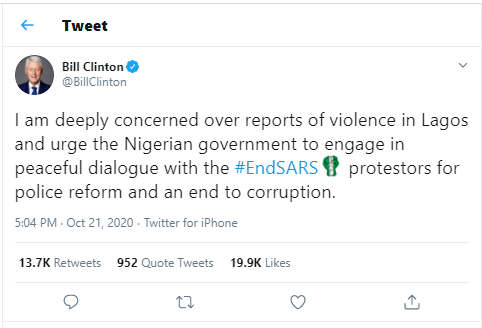 Source: Gossips24.com