BEEF ALERT! "1year 12 boyfriends" – Sista Afia trolls Efia Odo (screenshots)
Ghanaian female celebrities, Francisca Gawugah known by the stage name Sista Afia, and Andrea Owusu, also known as Efia Odo, are back on the Twitter board shading each other.
Sista Afia and Efia Odo resumed their beef making it the third time they've come at each other on social media in the year 2020.
After their second beef which led to series of threats from Sista Afia, many thought both parties will mind their businesses and stop interfering in anything that has to do with the other.
However, Efia Odo triggered the beef again as she made a mockery of Sista Afia following the 'J3j3' hitmaker's picture with Kumawood actress Mercy Asiedu which was shared by the latter on twitter.
Apparently, Efia's comment on the said post did not please Sista Afia who in-turn replied with a series of shades.
In one screenshot captured by the eagle eyes of Gossips24.com, Sista Afia literally called Efia a whore as she claimed Efia has changed 12 boyfriends in just 1 year.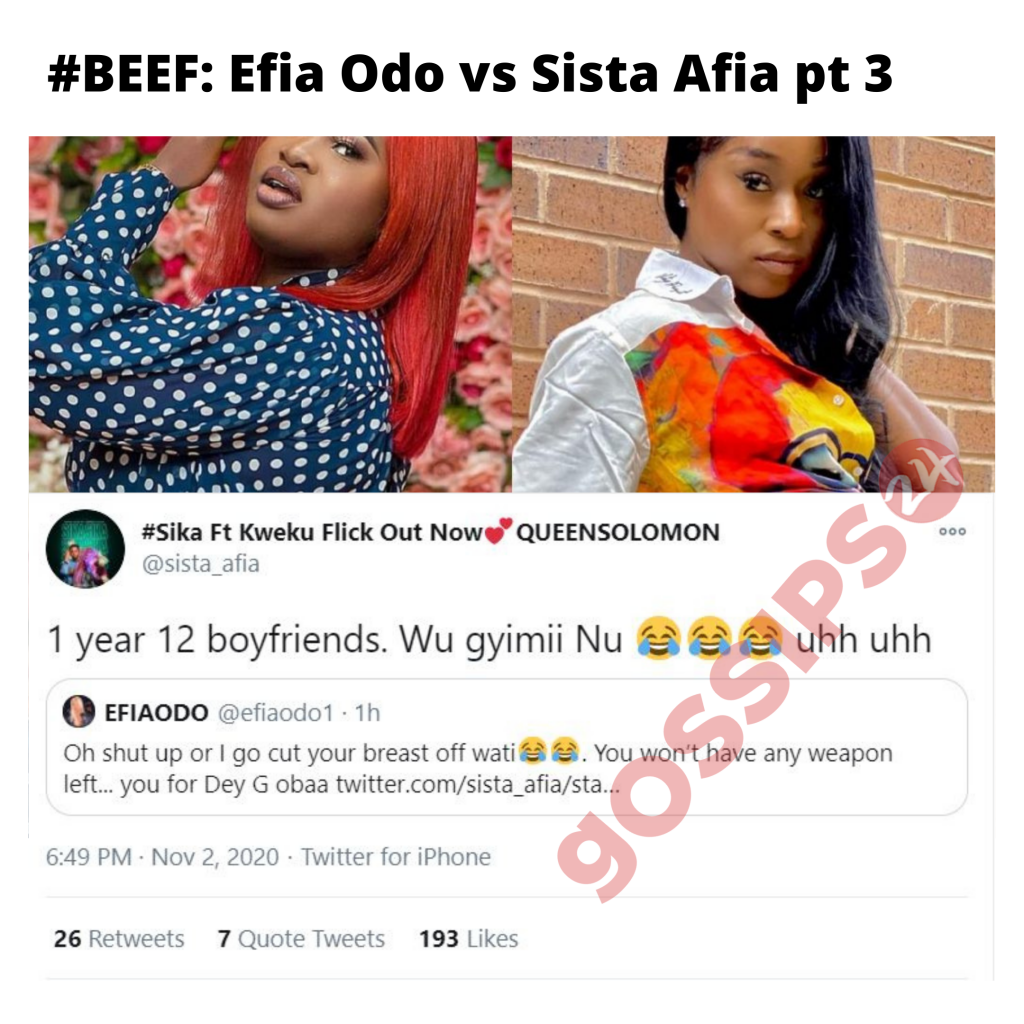 A loud Efia did not let that slip as she said Afia has only proven she is as dumb as she – Efia Odo – thought.
Things got out of hands as Sista Afia went on to use Efia Odo's promiscious lifestyle which has earned her nothing – not even as pesewa – as her weapon.
She said though Efia Odo has been sleeping around, she cannot even boast of even a car, hence making uber her best friend. Not to mention how she's failed at making her bikini business a success.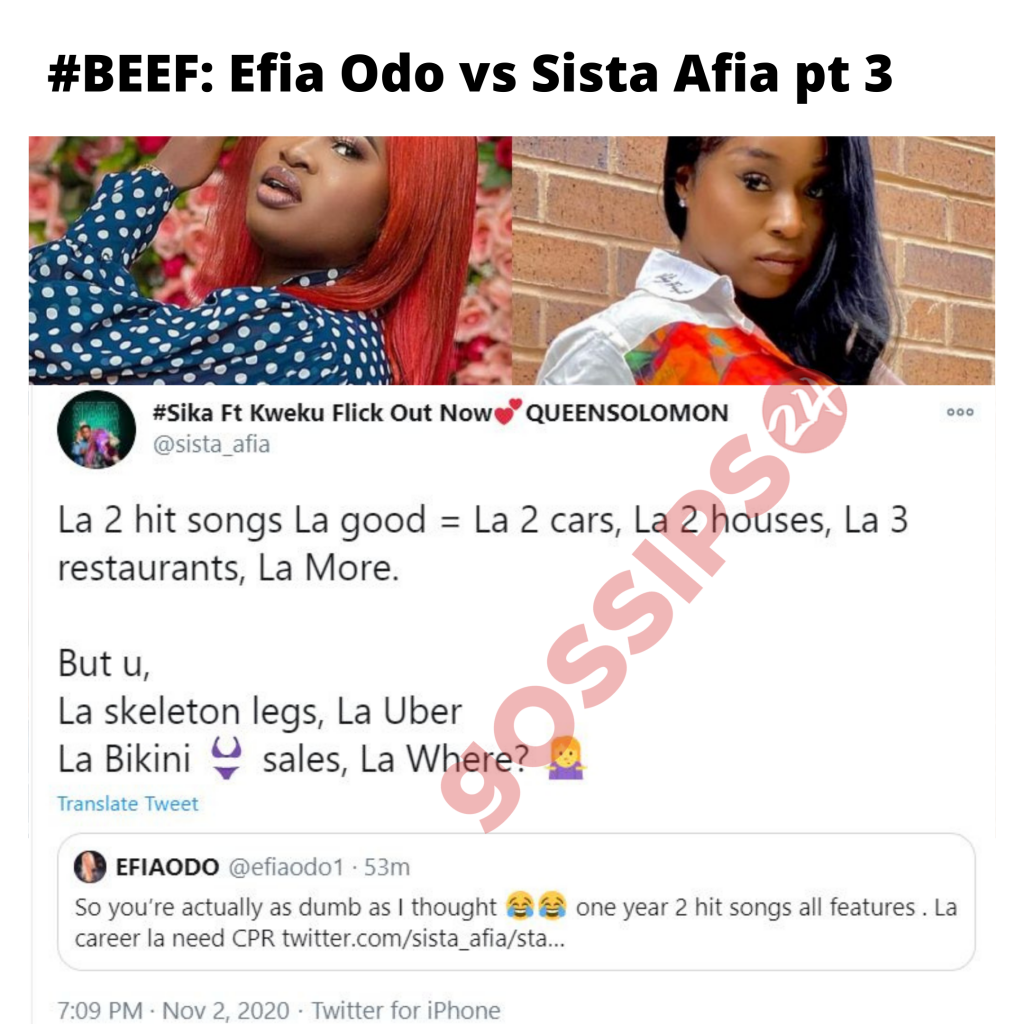 The above comment/ response seems to have angered Efia Odo as she hastily deleted all her jabs to Sista Afia… Looks like Efia would have to come back hard
More to come on this unending beef as we keenly monitor both handles.
SOURCE: Gossips24.com