'Arrest All Those Who Snap Whiles Driving' – Kwaku Manu Charges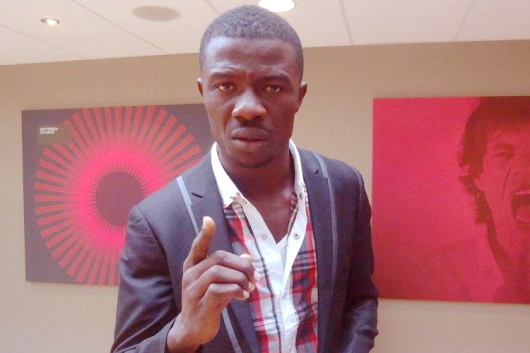 JOIN THE FUN, SHARE THIS !!!
Kumawood actor and comedian, Kwaku Manu has pleaded with authorities to apprehend drivers who use their phones to take photos and videos whiles driving.
The popular actor charged the government and the Ghana police service to take drastic measures against offenders since these acts can put peoples live in danger.
"I will plead to the authorities to arrest people who use their phone by visiting Snap, Facebook, Instagram and other sites, recording videos while behind the steering wheel.
"This has caused a lot of accidents, many lives have perished and something must be done urgently. It is not all the accidents that are spiritual occurrence but most are due to human error," he stated in a video currently making rounds on social media.
He urged the authorities not to take into consideration a person's status and that even he (Kwaku Many) is caught at the wrong side of the law, he should be dealt with.
"People's status should not be considered when they are at fault, whether celebrities or whoever should be used as a scapegoat. Even if it is me [Kwaku Manu] they should arrest me," the Kumawood actor advocated.
Actually what he's saying really makes sense and it would really help save a lot of lives if taken serious.
JOIN THE FUN, SHARE THIS !!!