Angry Artisans At Suame Magazine Hoot And Throw Pure Water At Osei Kyei-Mensah Bonsu Over Poor Roads [Watch]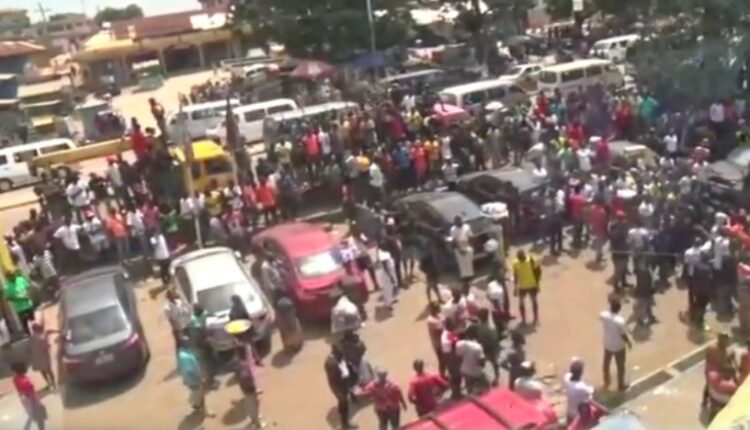 Angry Artisans at Suame Magazine in Kumasi, has hooted and pelted sachet water at Hon. Osei kyei- Mensah Bonsu, the member of Parliament for the Suame constituency in the Ashanti Region.

According to the angry youth their road has been in a deplorable state for years despite numerous promises of government to fix it. The youth say contractor have worsen and neglected the state of the road by attempt of reconstruction for 5 month .

The legislator of the area who double as majority leader in parliament was going to inspect the level of completion of the road when the unhappy youth started hooting and eventually pelted sachet water at him.


Thanks to the timely intervention of police officer led by the Ashanti Regional Police commander, DCOP Afful Boakye Yiadom who whisked away the majority leader .

Hon. Osei kyei-Mensah Bonsu has been a Member of Parliament for the area since 1997 (25years) till date.
After escaping to attack he addressed the media and said, "If they are really angry that it has been a while since the scraping of the surface and the dust is killing them, certainly when they see any government official, they will vent their spleen on the person. So I am not worried," Mr. Kyei-Mensah-Bonsu said.
watch videos Below: