The Nigerian actress was shamed on social media for allegedly telling lies that her shop has been looted just to get favors from sympathetic Nigerians.
Her own colleague in the film industry Doris Ogala stated that Uche Elendu lied through her teeth about her supposed looted store. Doris claims she knows the original owner of the store that was presented by Uche as hers.
She therefore confronted Uche Elendu to make matters clear to her fans and everyone, else she ( Doris Ogala) will expose and shame her.
See post below;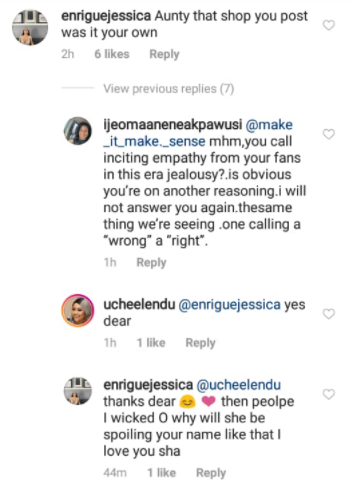 Gossips24.com