Ned Nwoko Reacts After Nollywood Actress Regina Daniels Was 'Caught' With Another Man
Normally, most actresses stop acting after their marriage. It may be family pressure or husband's unwillingness.
This is true in the movie industry but there are a few actresses who make a comeback even after their marriage.
It seems that young Nollywood actress, Regina Daniels is one of such actresses as she has been spotted on a movie set with a fellow actor and Nigerians can't keep still about it.
Comments from several pages with her husband's name also reacted to the photo.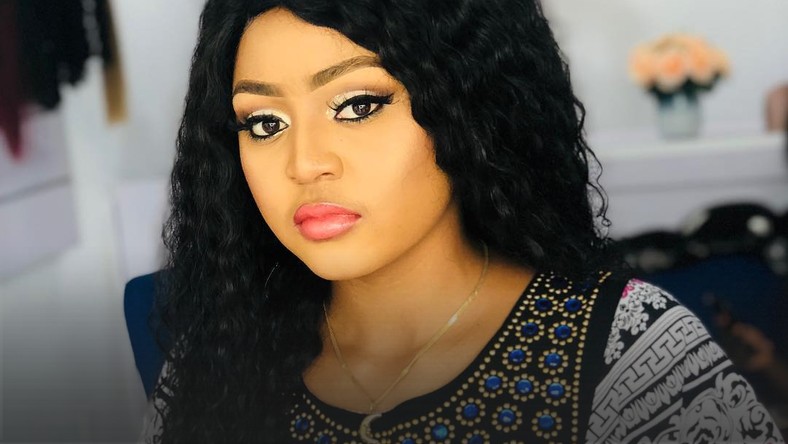 Regina Daniels is no doubt one of the most talked-about celebrities at the moment owing to her very controversial marriage to 59-year-old billionaire, Ned Nwoko.
Daniels recently set social media buzzing after photos of her wedding with the much older billionaire hit the internet.
Seeing as her husband is a wealthy man, Regina can decide not to continue her career as an actress.
However, she is obviously not going down that route.View this post on Instagram
Keep your heels, head and standard high Costume: @chiemela33 Mua: @touchofexcellence
A post shared by Regina Daniels (@regina.daniels) on Jun 13, 2019 at 1:40am PDT
The light-skinned beauty has now resumed her job as an actress just weeks after her wedding. She shared a loved-up snap of herself with handsome actor, Bolanle Ninalowo on Instagram. A number of Nigerians were quite amused by the photo and they had a lot to say.View this post on Instagram
Meet Zara and jace on the set of #theenemyiknow @iamnino_b @kenerics @tanaadelana @solasobowale Director: @ozziefied_film D.o.p @gentletouch66 Costumier: @chiemela33 Mua : @touchofexcellence
A post shared by Regina Daniels (@regina.daniels) on Jun 12, 2019 at 12:07pm PDT
Even parody Instagram accounts using the name of Regina's husband had funny reactions to the photo. Here are some culled from her page:
"nwokoned__: Baby why is he holding you like that?? Don't you know you are mine only? Come house first."
"princenedofficial: You are hurting me. Come to the bedroom now!"
"princenedofficial: Baby stop doing this."
"princenednwokoo: This tall boy again. After intimidating me with your height yesterday."
"ned.nwoko_: If he want he can answer Zara cloth I don't care, please mind the way you hold my wife. Love you @regina.daniels."
It is common for actresses these days to continue working even after marriage. Our actresses no longer see the 'married' tag to be detrimental to their careers in any way.
For many people, working in films is still indecent or a bold career choice, which an ideal married actress must give up, for the sake of her matrimonial household's reputation.
Perhaps many people are still stuck in a mindset of decades ago, when actresses had to either keep their marriages hidden from the public eye to thrive in Nollywood, or give it all up for family life.
Earlier, working in films after marriage was not acceptable to both the public or the actors' families.
This was because being a female lead meant romancing a man who was not your husband or gyrating to suggestive songs. Both unforgivable crimes, only to the female gender in cinema, post matrimony. But today there is more to being a female actor than romancing or seducing the hero.
Why must people question such action of actresses in this day and age? Whatever decision she makes, we hope her husband will be in support of it.
Please share your thoughts and comments below.