Victoria Lebene already tired of her marriage to Eugene Nkansah? – See what she said about men being Trash
Ghanaian actress, Mrs Victoria Lebene Nkansah, has given us a reason to believe she's already tired of her marriage to blogger, Eugene Osafo Nkansah.
Victoria Lebene got married to Eugene Osafo Nkansah almost two years ago on 12 June 2019. The couple have since their marriage welcomed one child.
However, a recent comment from Victoria Lebene on social media makes us believe she is really going through hell so far as her marriage to Eugene is concerned.
Yesterday, Gossips24.com reported on how Salma Mumin said men who are often her age are trash when it comes to relationships.
Shockingly, 31-year-old actress, Victoria Lebene who is of the same age as her husband, Eugene, took to the comment section to confirm this fact.
In response to Salma's post which was captioned, "DAMN! You can't even date men your age anymore, they are full of sh**t", Victoria wrote; "No you must not😢"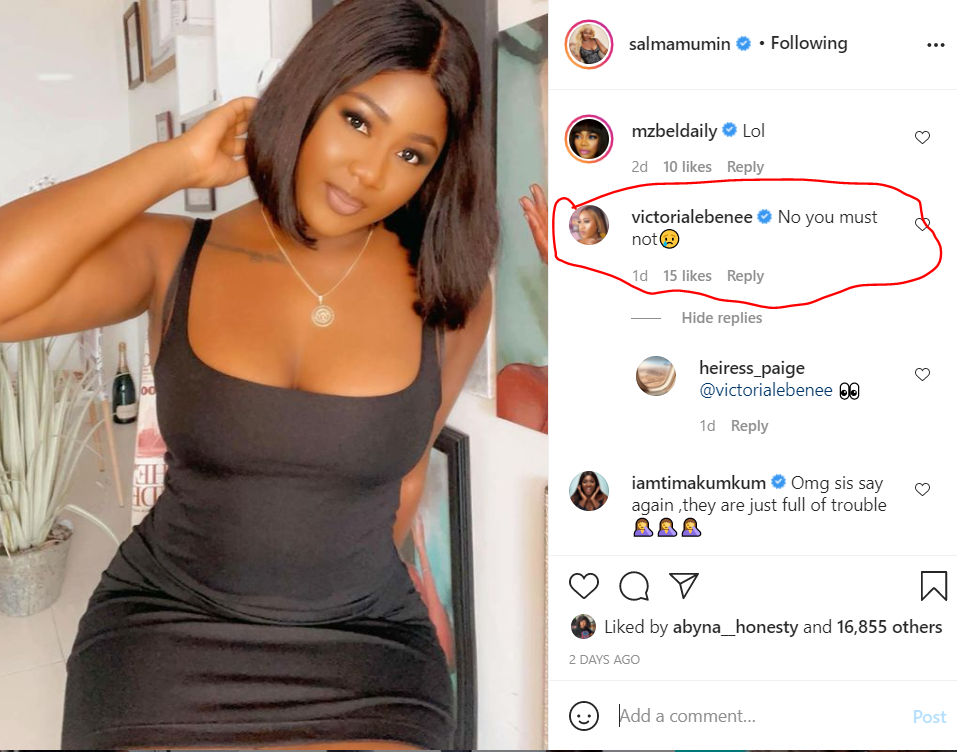 Per Mrs Nkansah's experience, what Salma is saying is the gospel truth.
It is well known that Victoria allegedly had an affair with Kofi Adjorlolo before she married Eugene, whom reports claim snatched the actress from the veteran actor.
Could it be that Mrs Nkansah regrets ditching the old man, Adjorlolo, for her blogger husband?
SOURCE: Gossips24.com