Ghanaian actress, Bibi bright has caused a major stir after commented on Selly Galley's curse aga.
In an Instagram post we sighted on her page, Bibi stated that it is not necessary for these well-wishers to support and wish her colleague to have the fruit of the womb with Bible quotations and others.
She stressed that the fact that the actress is married doesn't mean she is desperately looking for a child or needs one.
She says Selly is living her life and would have a child when the time is right for her.
Her comment comes after a troll said that Selly Galley is ugly and barren.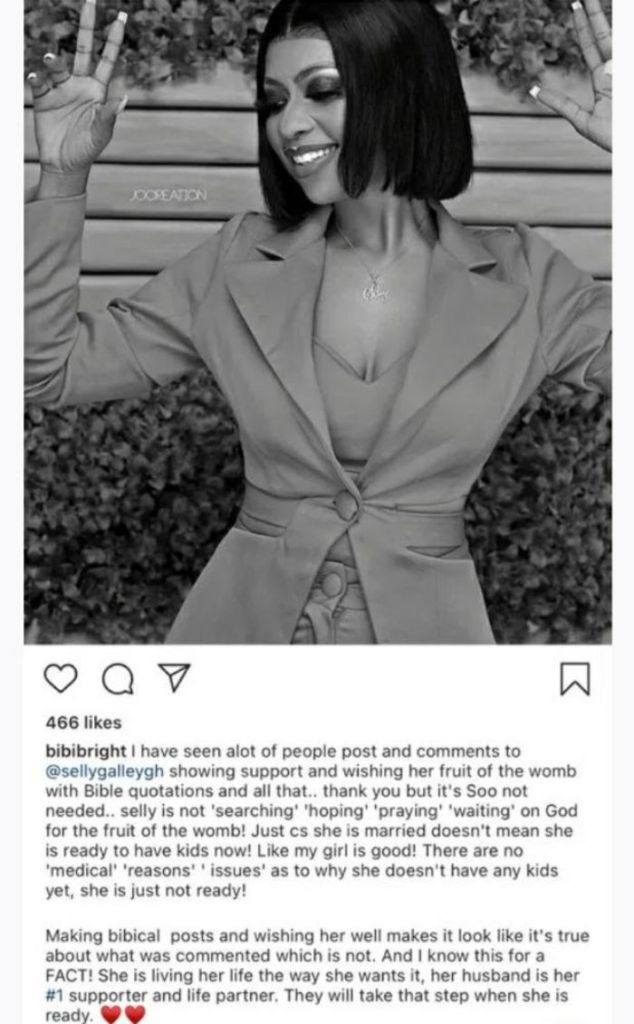 Source: Gossips24.com