Soldier who severely punished stubborn Kasoa resident declared wanted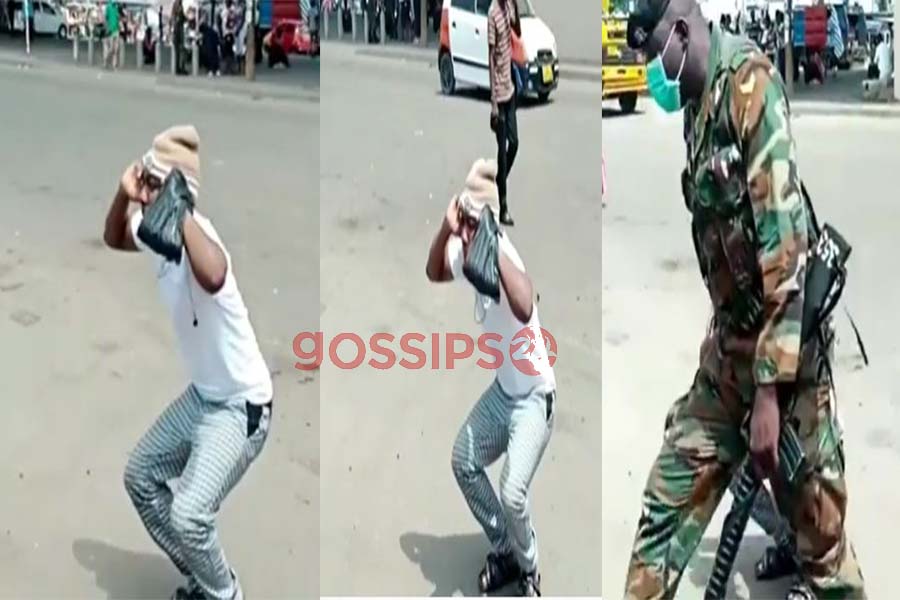 JOIN THE FUN, SHARE THIS !!!
The Commanding Officer for the 64 Infantry Regiment of the Ghana Armed Forces, Lieutenant Colonel Appah has said that the soldier who severely punished a resident of Kasoa by making him undertake frog jumps on the streets.
Earlier today, a young man landed himself in trouble after he was caught taking videos of some military personnel at Kasoa amid the lockdown.
The officer is also heard saying "go to the road. Your girlfriend will see you. You were videoing me so that your girlfriend will say I am wicked."
However, Lt. Col. Appah in a conversation with Citi News stated that the appropriate sanction would be meted out to the officer if he is found.
"I saw it [the video]. I want to believe [it is one of my men] because when I look at the background, it looks like our area… The soldier was wearing a hood and it is difficult to identify him in the video. Incidentally, our area is a reserved place where we have our headquarters. We have about 40 to 50 soldiers there. So it is difficult to identify which soldier did that. But I'm still looking for him to find out why he did that and give appropriate sanctions," he said.
JOIN THE FUN, SHARE THIS !!!