Slay Queen Twerks On A Corpse Before It Was Sent To The Cemetery (video)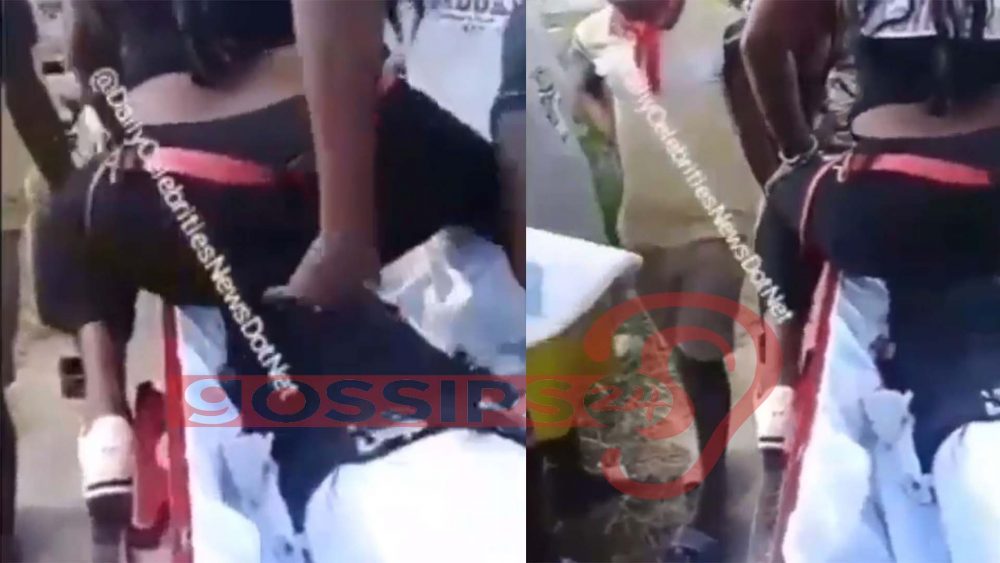 JOIN THE FUN, SHARE THIS !!!
Madness at it peak, ladies of today will do anything at all to make the trends, whether this slay queen did it for the trends or not, this act is a clear indication of madness.
A slay queen twerking on a dead body in a coffin while on it way to the cemetery ha shit the internet and it is not cool at all.
From the video, it is obvious the male corpse is being carried to the cemetery. From the look of things, the dead person is a Jamaican youth hence the hundreds of youth came around to escort him on his journey to the land of no return.
But, crazily, one young lady who was obviously drunk, so high, and wearing a skimpy cloth jumped on the corpse and gave him one last crazy twerk before he was sent away.
WATCH:
JOIN THE FUN, SHARE THIS !!!