The beef between Shatta Wale, President of the SM empire and Pope Skinny, a staunch member of the group just got hotter and Gossips24.com got you covered.
Few hours ago we reported, that, Shatta Wale had sacked Pope Skinny, and some key members of the SM empire from the SM camp.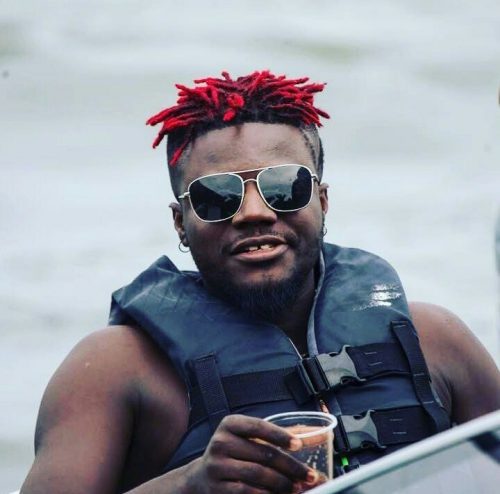 We again reported Pope Skinny's 'Ochokobila' song to Shatta which described Shatta Wale as an envious person who doesn't want to see the progress of others.
Well, Shatta has replied Pope Skinny on Snapchat and has warned him to stop the "too known" life he's living on Snapchat else he go chop slap.
"Pope Skinny if you don't stop that 2know life you deh do for snap erh, u go chop slaps first, after that ago take that Benz I swap for you with the $10K I give you. Don't be a fool…"
A portion of Wale's warning read.
Check out full post below: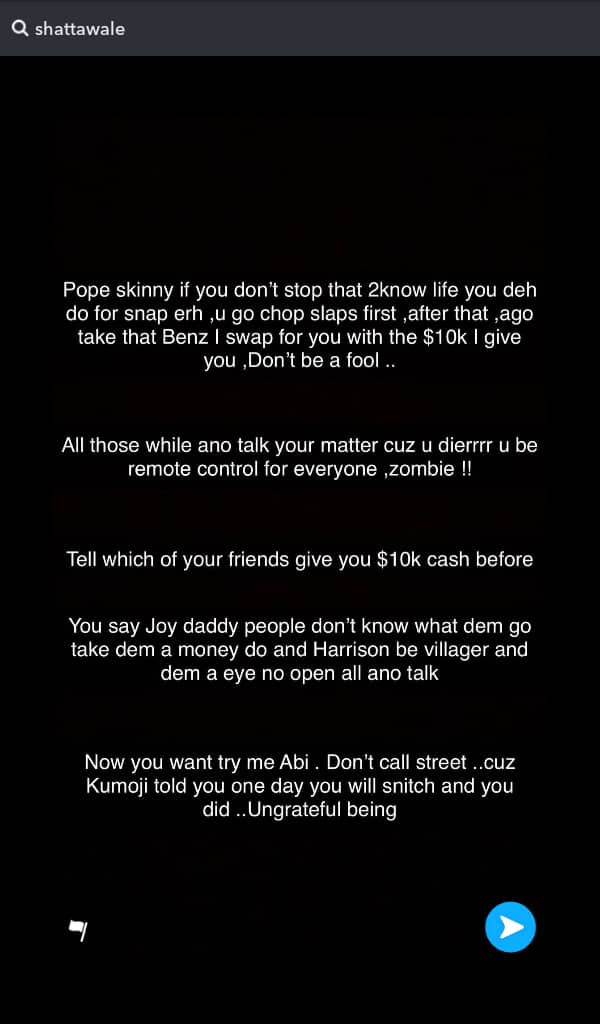 Gossips24.com will follow this 'beef' keenly and would be updating you as and when we get the latest.