A top Ghanaian model identified as Miss. Grace Ama Mensimah Amponsah has gone missing for almost a day after arriving in Paris where she was to feature at 4 major shows in Monaco and the just ended Cannes Film Festival.
Grace was also scheduled to have a follow-up meeting with the world's leading modeling agency, Elite Models, in Paris.
She was on a roller-coaster, after winning Ghana's Next Super Model on the 28th December 2018. As plans for 2019 already rolled out, she was expected to walk for fashion shows in Paris, Milan, New York, London, Amsterdam, and Istanbul as part of her contract with Ghana's Next Super Model.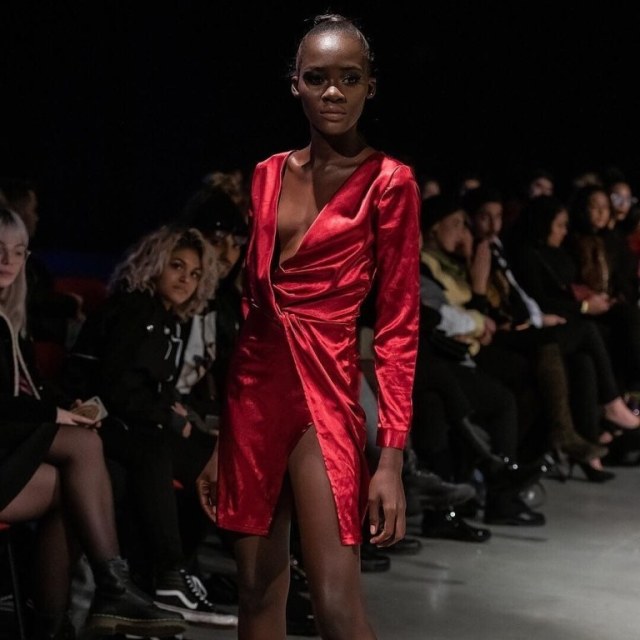 It was revealed that she had already done shows in Nigeria, Ghana and Amsterdam with world-class designers such as Diana Pinto, Smocky World and Kingsley Ushie.
Grace has already been to Portugal and Amsterdam to participate in the International Fashion weeks and the current trip was to solidify her status with modeling agencies in all the major fashion capitals.
During the trip to Paris, her management claimed they went out of their rented apartment to buy drinks only to return to a locked door.
Later when they broke into the apartment worried about the safety of Grace, they found she had 'vanished' along with her passport and other documents leaving behind her luggage.
After Grace' disappearance, her management reported to the Paris police and they saw her on CCTV as she running away.
Further investigations discovered that the plot to 'vanish' in Paris was a scheme conceived by her family and planned even before her departure from Ghana.
Her management additionally added that the plan was assisted by Sarah Essien (her mother) who provided Grace the information on how to escape and link with family members who are already in France.
See screenshots of chats below;