The love between Lamar Odom and Sabrina Parr seem to have risen only days after the latter announced that they have broken up their one year old engagement.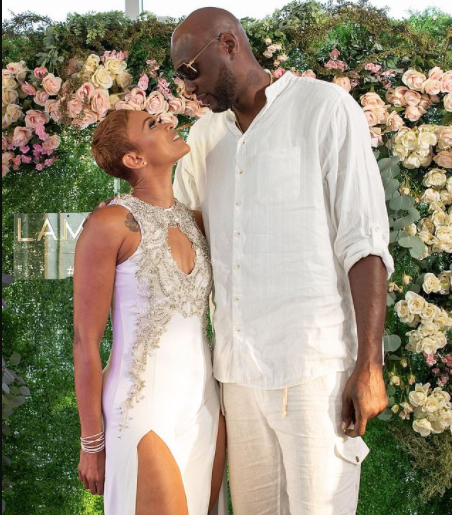 To mark their one year engagement anniversary, Sabrina has took to Instagram to send her fiance, Lamar , a very beautiful and lovely message.
'You were such a great ball player! You had finesse, style, calmness, skill out of this world, hustle, tenacity and you were an all-around impact player!'
'You have records that still stand today! But you know what? You are still that guy! You still possess all of those things!'
'When I become your wife, I may push you even more! Not because you aren't enough as you are, but because I know how much more you have in you.' 
'I know how you're built! I truly know what you can do in this world! Nothing about you is mediocre,' 
'Everything you do and touch from here on out should be big! I love you @lamarodom'  She posted.
Maybe, we all should be expecting a wedding between the 41 year old NBA player and 34-year old fitness coach soon.