President Akufo-Addo frees 808 prisoners over coronavirus fears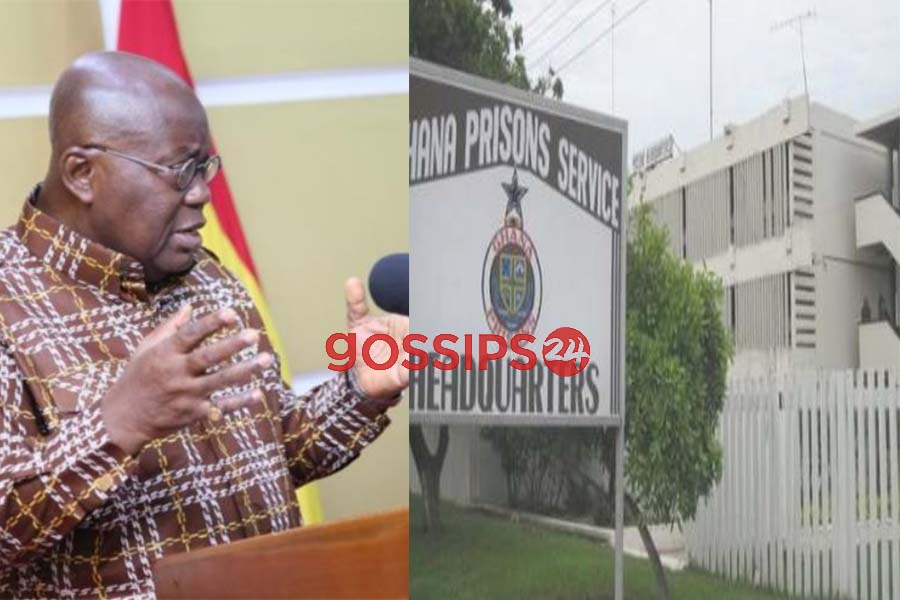 GHANA – President Nana Akufo-Addo has heeded to the recommendation of the Prison Service Council by granting amnesty to Eight Hundred and Eight convict prisoners.
This comes after the Prison Service Council called on the presidency to free some prisoners in order to prevent the outbreak of coronavirus in the country's prisons.
In a statement signed on Thursday, March 26, 2020, the president and the council of state, in accordance with Article 72 (1) of the constitution granted amnesty to eight hundred and eight prisoners.
Per the statement copied to Gossips24.com, 783 first offenders, 11 seriously ill prisoners, 7 inmates on death row to be commuted to life imprisonment, 4 inmates serving sentence continued to 20 years definite term, and 3 very old prisoners above 70 years have all been granted amnesty.
See the breakdown in the release below
JOIN THE FUN, SHARE THIS !!!