JOIN THE FUN, SHARE THIS !!!
Commercial motor riders known in the local parlance as Okada riders are in massive attendance at the premises of Class FM.
Former president and flagbearer of the opposition National Democratic Congress (NDC), John Dramani Mahama has this morning granted an interview to Accra-based radio station Class FM.
This comes ahead of the NDC's yet to be held town hall meeting slated for Kumasi on Tuesday, September 15, 2020, following the launch of their 2020 manifesto last week.
As a result, members of the so-called Okada Riders Association of Ghana have stormed Class FM to meet their 'guardian angel'.
Prior to NDC's manifesto launch, John Mahama said his government will legalize Okada when voted into power in 2021.
According to him, the Okada business has become a means of sustenance for young people who are unemployed.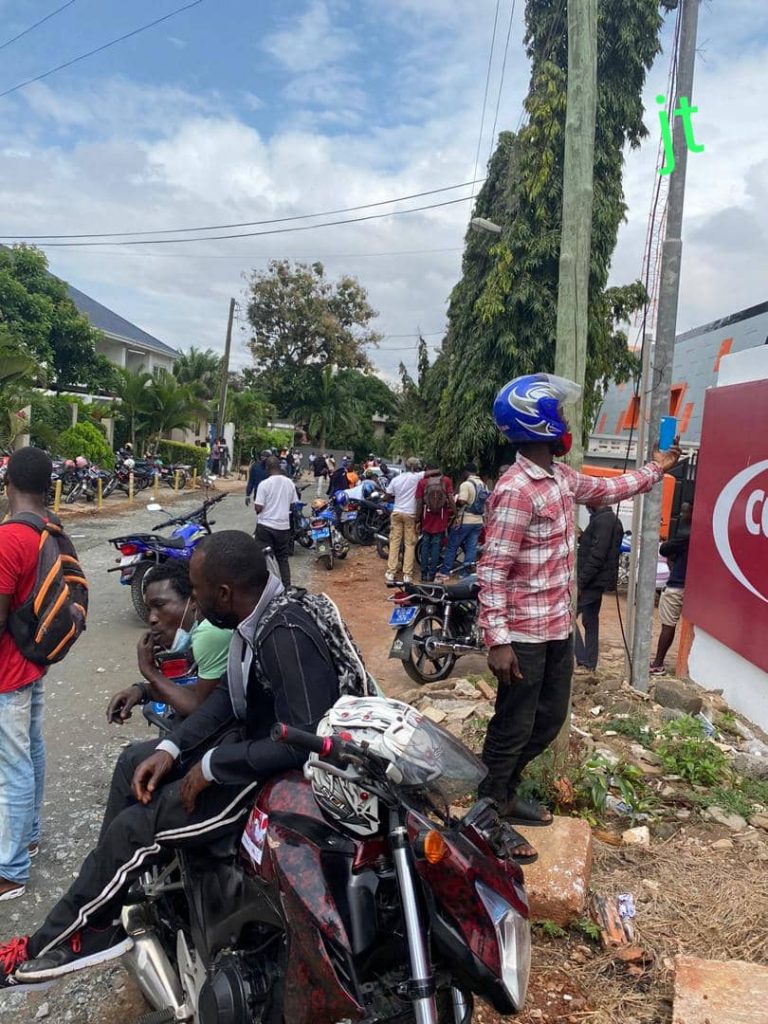 Source: Gossips24.com
JOIN THE FUN, SHARE THIS !!!