JOIN THE FUN, SHARE THIS !!!
Belinda Ekuah Amoah alias Mzbel has slammed her former best friend Afia Schwar following her recent wild allegations against the 16 years hitmaker claiming that she's an ashawo and a blackmailer, Gossips24.com reports.
Afia Schwar whose comments are always pointless, needless and always gives rise to hot controversies on the Ghanaian internet community and confusion amongst celebrities.
Placed Mzbel in the third position of her infamous popular underground artists list and to make matters worse, teased her to find a better work to do instead of wasting her time on her pathic restaurant business.
These insulting comments from Afia Schwar have consequently triggered Mzbel to subtly land some heavy jabs on Afia Schwar and her band (Schwar FM).
According to Mzbel , she has several businesses to her name, automatically making her boss whilst Afia Schwar on the other hand can't even run and manage a successful radio station.
Kindly take a look at Mzbel's reply to Afia Schwar below;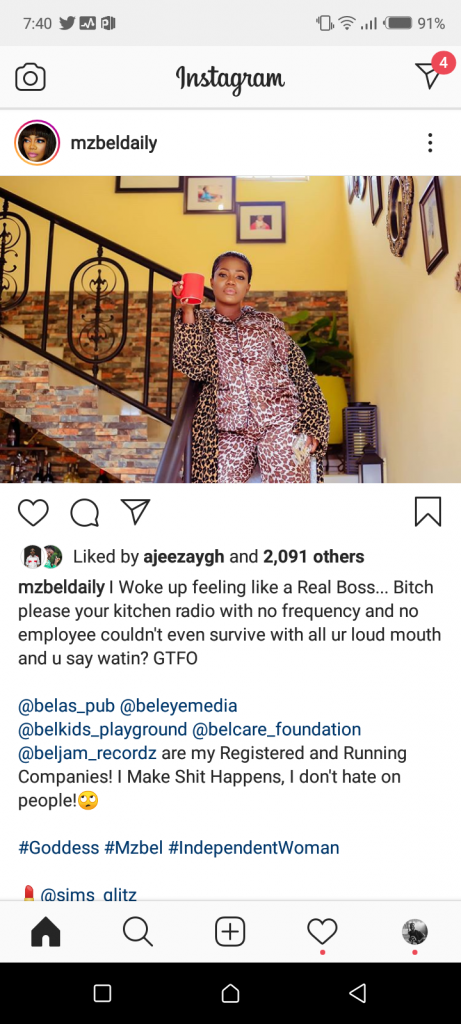 Source: Gossips24.com
JOIN THE FUN, SHARE THIS !!!