In Ghana people invite Master of Ceremonies (MC) for their traditional marriage and other events.
Especially for traditional marriage, it is expected that the MC must know the traditions of the people and also be funny.
In recent times, one MC who has become known for her prowess in the job is Patience Quao who is popularly referred to as 'MC Too Cute'.
 In an interview with Pulse.com.gh, MC Too Cute said that she did not receive any formal training from anybody but rather believes she was gifted by God.
Narrating how it all started, she said she attended the outdooring of her friend some years back.
"At the event, I realized there was no MC so it was a bit boring," Patience said.
"I asked her if I could be the MC since I have seen one of my aunties MC a number of events. She agreed and with the few tips I had, I did it."
Unknown to her, many people at the outdooring enjoyed her style and in a few days, one of the people present at the event asked her to be an MC at a traditional marriage.
Since she had not done that before, she went to watch the video of her own traditional marriage taking notes of what the MC did and the sequence in which the marriage items are presented.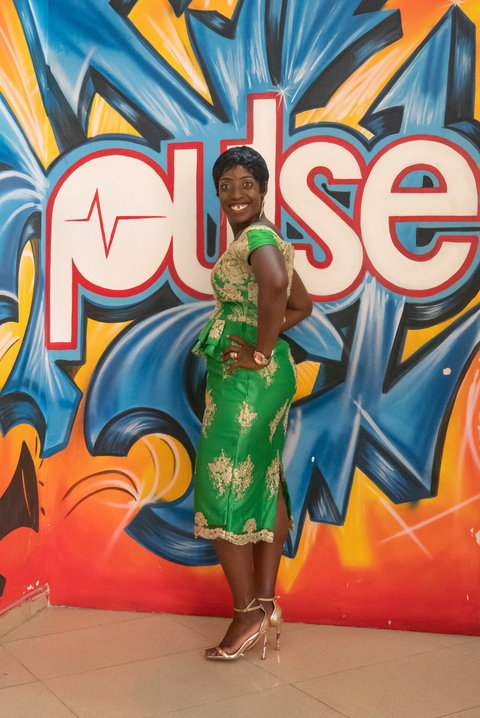 She went "and delivered to the glory of God. From then people started inviting me to emcee their events, especially traditional marriages."
MC Too Cute has done this job for more than ten years. "I was 30 when I started this job, I am 40 years old now and will soon turn 41."
When she started this job she went by the name 'Naa Dromo'. Dromo is a Ga word which means grace
"I realized that I eat a lot but it never showed on my body. So, I decided to change my name to MC Too Cute."
She added that "I have 4 children, married 14 years going to 15 years and I am 40 years. Am I not too cute after all these?"
Asked whether this is the only job she does she said that she is a seamstress as well. She explained that "after my basic education I realized I loved crocheting and sewing so I told my family to let me learn sewing instead of continuing my education."
"So I started at the Kaneshie market. Every dress I wear for events are sewn by me," she added.
On how much she charges for her services she said: "I charge from GHC2000 upwards."
She wants to be remembered as the MC who makes every event she attends lively.
"You cannot go for any MC to host your event. You must hire an MC with enough energy. I am the kind of MC who can remove her wig, her shoes, and dance. I like to do what nobody has done before so your event is enjoyed. I want people to leave the event talking about me as an MC," Patience concluded.