The loyalty in the entertainment industry in ghana is on another level as artists kick out labels or their managers the very moment they are in the limelight.
The case of Fameye and Ogidi Brown is a recent example which even propeled Ogidi into using schnaps and traditional curses to tie his latest signee down.
It seems the Angela hitmaker is not taking any of that and his loyalty is tied down to the very label that gave him hit upon hit.
In a recent post on Instagram, the "Turn Up" singer has declared his undying loyalty to Lynx Entertainment, a label that has given him all the hits in his career.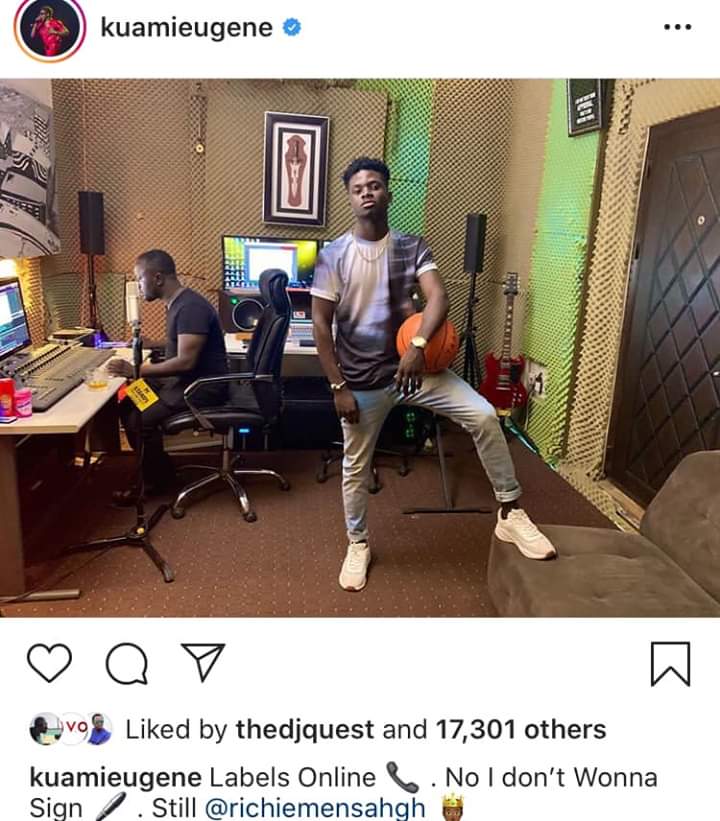 Even though it's an open secret that there's so much wahala within the Lynx family, Kwami Eugene declared that all those forcing to sign him must pack somewhere since he's still with Richie Mensah