Netizens have expressed their complete shock and amazement following the leaked trending Snapchat posts by Bomboshelli who has so far dropped some dire allegations on top of the on-air media personality's head
Serwaa Amihere, according to the anonymous Snapchat user told Napo that she was pregnant for him and that, she had no intention of keeping the pregnancy, thus she needed money to abort it.
The GHone employee, on the authority of Bomboshelli, is said to have allegedly collected GHc20,000 from Napo for an abortion.
Serwaa Amihere and Napo had their first encounter in April, when the Member of Parliament for Manhyia South Constituency was invited into the studious GHOne TV for an interview.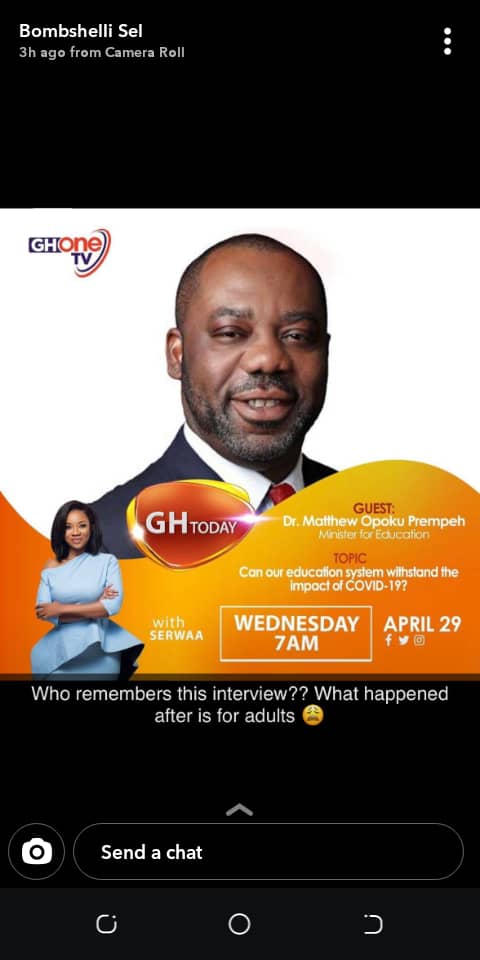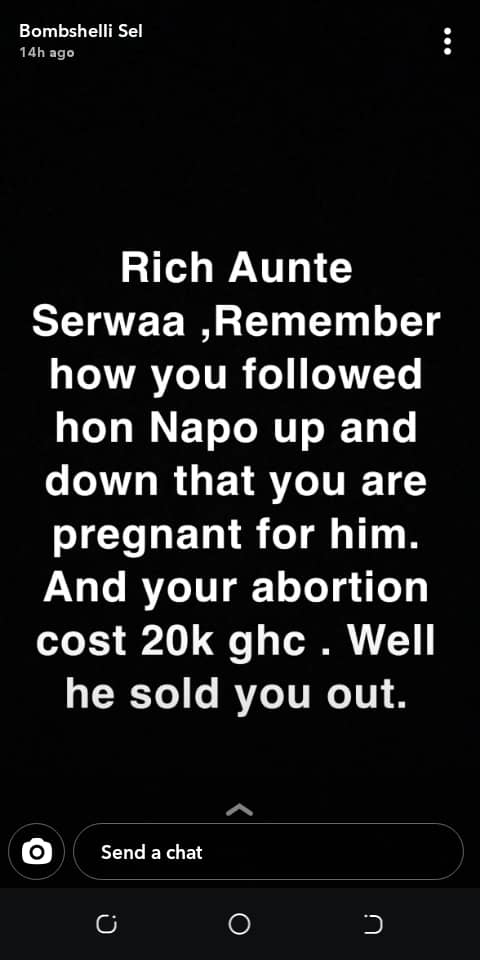 Slay queen Lawyer, Sandra Ankobiah, has also had her name popped up in this terrifying expose, In Nigeria, she allegedly pimps her goddaughters and forces them to have anal intercourse for $1,500.
Source: Gossips24.com