Nana Osei Bonsu Hoahi, the rising Gospel musician who is also the palm winner tapper of Otumfour Osei Tutu II has heavily descended on the founder of and leader of International Godsway Church, Bishop Daniel Obinim for his recent encounter with his former junior pastor, One Blow.
According to Nana Osei Bonsu Boahi, it is childish the way Bishop Obinim is reacting to Obofour giving One Blow a car. The musician asked Obinim if he never knew One Blow did not have a car and should give him one throughout the over 10 years they worked together.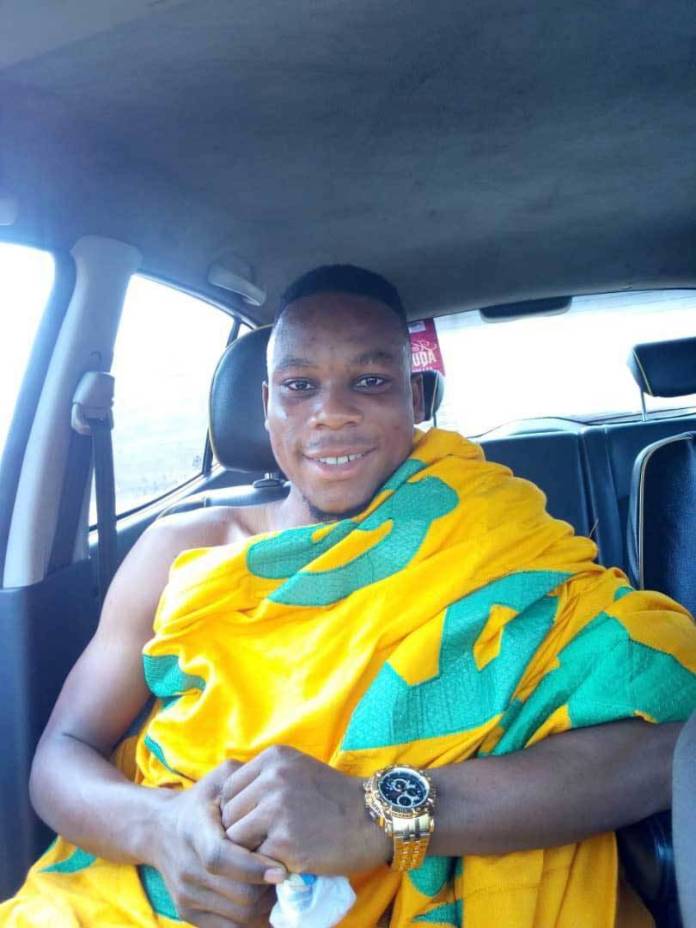 Osei Bonsu Hoahi also blasted Owusu Bempah for recording his conversation with One Blow after Obofour gave him a car, land of plot and GHS5000 and leaking it online to seek sympathy.
The Asante royal did not end there, he also revealed how Rev Owusu Bempah is scheming to get the public to hate Rev. Obofour just because he has money and dashes people cars.
He mentioned how Owusu Bempah accused Rev. Obofour of going for juju from Fade in Kumasi to run his church and to make money just because he gave a Jaguar car to Prophet Badu Kobi. Owusu Bempah and Badu Kobi have been fighting almost a year now.
WATCH VIDEO BELOW:
For weeks now, Nana Osei Bonsu has been hitting hard at some men of God and gospel musicians whom he claims are deviating from their core mandate as Christians. He calls his attacks the voice of truth.