Ghanaians call on Gov't after Western Togoland group attacked Police personnel and blocked roads in Volta Region
Following the blockade of roads leading to and from the Volta Region by Western Togoland separatists, the Homeland Study Group; Ghanaians have taken to social media to call on Government for immediate action to curb the situation at hand.
Earlier this morning, Western Togoland separatists from the Homeland Study Group had launched a simultaneous attack on the Aveyime and Mepe Police Stations in the North Tongu District of the Volta Region.
They forcibly took over both stations simultaneously, overpowered the police officers, broke into the armoury, and made away with all the weapons. 
They have reported to have 3 police officers in their custody and have created blockades on all roads leading to and from the Volta Region.
Ghanaians on social media have since the events called on Government to act swiftly and ensure peace and harmony in the Volta and Oti Region.
Check out some comments sighted by Gossips24.com below: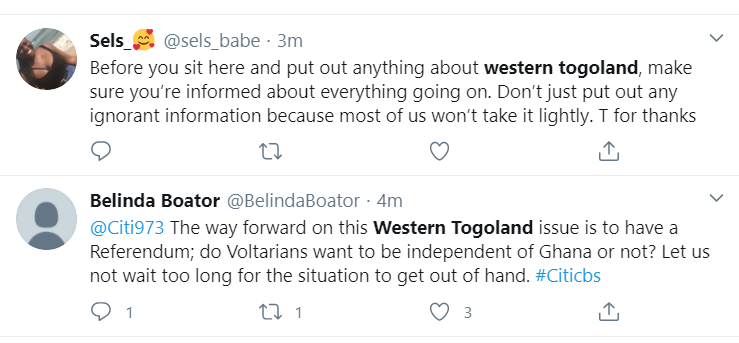 SOURCE: Gossips24.com