Mr Kenneth Amoabeng, a Pentecost elder and his wife Mrs Vera Amoabeng have given birth to 5 children after being wedded for 8 years.
The naming ceremony of the children was held at the Community 1 Assembly of the church on Sunday, November 8, 2020.
In the photos shared on social media, 3 other family members had to assist the couple to present all the babies at the altar for prayers.
Although Mr and Mrs Amoabeng were spotted looking calm in the photo taken during the naming ceremony, one can only imagine the overflowing joy in their hearts.
In Ghana, bearing children after their wedding is a big deal for many people despite protracting advocacies for couples to be given the space to give birth as they can or please.
See photos from below;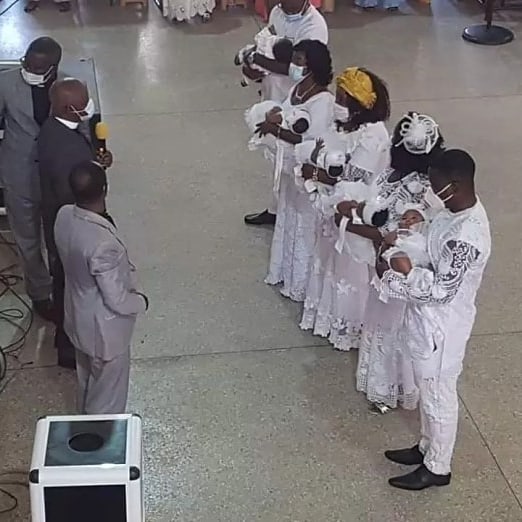 Source: Gossips24.com