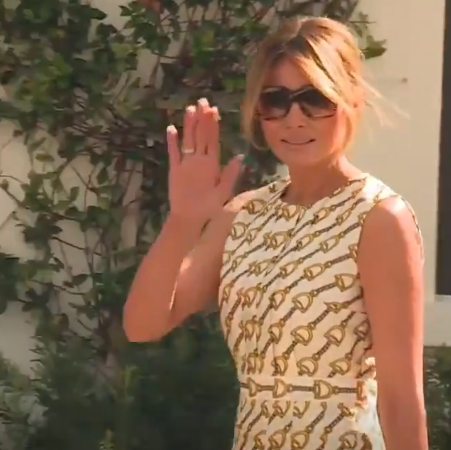 The first family in America is still insisting there were elements of irregularities and electoral fraud in the just ended American polls. These claims were first made popular by President Donald J. Trump after labeling mail-in ballots as special fraudulent materials. vociferous daughter of the Prez., Ivanka Trump, is yet to make any public utterance about Joe Biden's win but her step mum, former model, and businesswoman – Melania Trump has waded into the issue.
President Donald J. Trump has been claiming that the election was stolen for his fiercest rival Joe Biden. He and his legal team prepared lawsuits and made accusations of fraud on TV, social media, and almost all available platforms. All this while, Melania Trump was silent on Twitter, only posting about her "Be Best Campaign".
But, she has decided to make her opinions known and, of course, she is in support of her darling husband!
Her tweet read: "The American people deserve fair elections. Every legal – not illegal – vote should be counted. We must protect our democracy with complete transparency."