Efia Odo replies Yvonne Nelson over suggestions on giving secretly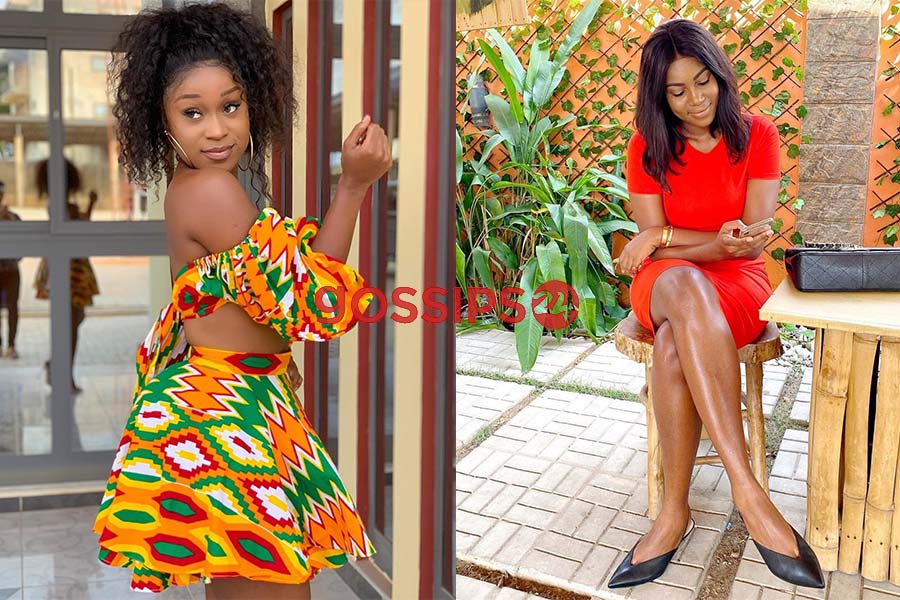 Ghanaian actress cum video vixen, Efia Odo has taken a swipe at Yvonne Nelson over her suggestions on giving to the poor and needy secretly.
Yvonne Nelson subtly bashed givers who make their charitable acts known to the public or better still take to social media to announce the good things they are doing for the poor and needy.
In a previous report, Yvonne Nelson advised Ghanaians to give secretly, she tweeted; "Pls donate to the poor/needy/widows/orphans etc, dont let an eye see it when you do, God in heaven sees it!this is how God our Father in Heaven blesses! most churches/pastors will use your money for their luxurious lifestyles. God sees and knows our hearts."
It appears, socialite and TV personality, Efia Odo has a contrary view as to why kind gestures, when done, be broadcast or not.
According to her, it is a great idea to show one's good deeds to the world because it actually motivates others to also give.
She tweeted: "Doesn't matter if someone donated behind closed doors or in the public, what matters is that they donated. Sometimes public donations can persuade other people to also donate. If public donations were bad then @feedthechildren and other NGOS wouldn't be doing advertisements."
See screenshot below;
JOIN THE FUN, SHARE THIS !!!