CULTURE: Your Bride's Sisters Will Twerk On You, If You Don't Root, You Can Go Ahead And Marry Her (video)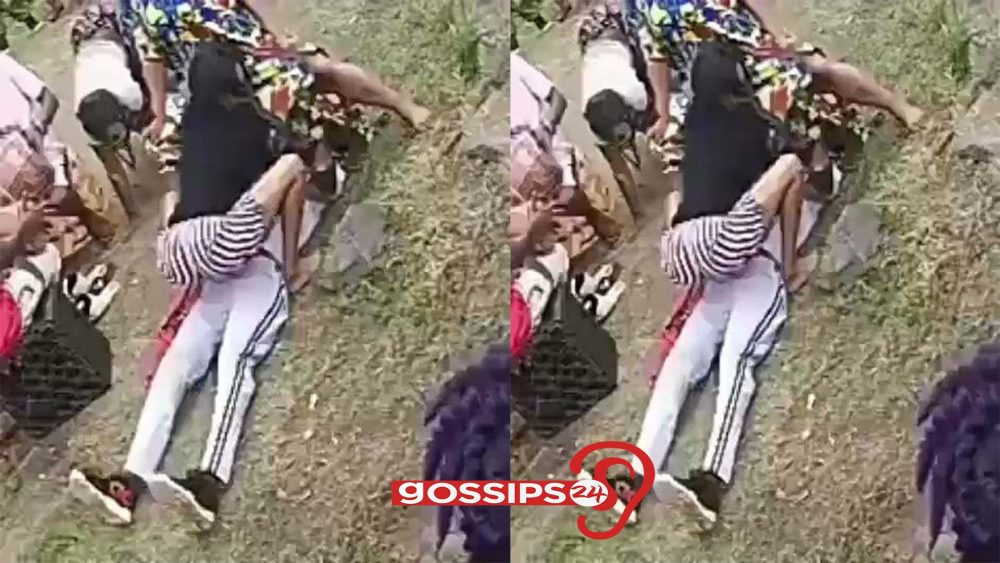 JOIN THE FUN, SHARE THIS !!!
Men are being tested the hard way to see if they can be faithful to their wives before marrying them in a particular traditional dowry rite being performed in Cameroon according to SubDeliveryzone.
This twerking test, we must say this is ridiculous and we don't know the number of men who would be able to pass this test unless of course, the said man has some trick down his sleeve, like taking some drug that would make his thing dead.
From what Gossips24 has gathered, the said act is a traditional marriage rite performed in Cameroon to test a groom's ability to stay faithful to his bride.
The bride's sisters will perform various twerk styles on him. If he gets an erection, it means he has failed and will not be given the bride's hand in marriage.
WATCH A TEST BY Bride's Sisters BELOW:
JOIN THE FUN, SHARE THIS !!!