Berla Mundi 'cries' over the severe beatings Caleb Kudah's received from operatives of the National Security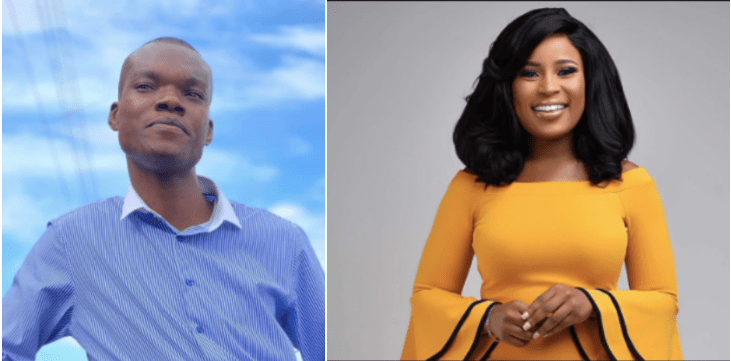 Ace broadcasting journalist – Berla Mundi, has shared tears over Caleb Kudah's emotional revelation of how he was beating like a thief by the operatives of the National Security who nabbed him last Tuesday for un-authorized filming.
During Caleb Kudah's narration of how he was truly treated inside DSP Azugah's office, he asserted that he was slapped multiple times from behind and tortured like a hardened criminal.
He also confessed as to how he denounced his ethnicity just to avoid further beatings from the unprofessional security officers.
In his win words;
I had to mention that I come from Cape Coast in order to escape from further beatings. If I had confirmed that I am an Ewe, I would have received further beatings.
Reacting to this disheartening development, Berla Mundi has slammed the officials of the National security for behaving unprofessionally.
Nothing broke my heart more than when Caleb said he had to deny his ethnicity to avoiding getting physically assaulted even more. My God!!! What are we doing to ourselves?'
Nothing broke my heart more than when Caleb said he had to deny his ethnicity to avoiding getting physically assaulted even more. My God!!! What are we doing to ourselves?

— B.You by Berla Mundi (@berlamundi) May 13, 2021
Source: Gossips24.com