"Attempting To Break The Youths By Unleashing The Military On Protesters Will Be Disastrous" – Apostle Suleman Says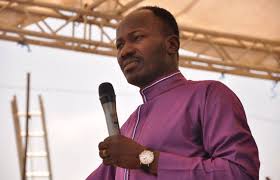 Apostle Johnson Suleiman of Omega Fire Ministries has sounded a warning regarding the imminent deployment of millitary in an attemot to end the ongoing police brutality and killings ravaging lives in Nigeria.
This comes from the announcement of the deployment of the Nigerian Army to start Operation Crocodile Smile operation in the country.
Following this, he warned the government not to use the military to control the situation because it might escalate matters or worsen the situation.
Apostle Suleiman said, Attempting to break the youths by unleashing the military will only open up new demands..that will be disastrous and regrettable..the reactions to years of oppression cant stop in a week…@MBuhari if kolade johnson,jimoh ishaq etc were your children will you be quiet?..