All you need to know about Madam Adrienne Nicole Edwards, the woman D-Black chopped basa basa
Madam Adrienne Nicole Edwards, the ex-girlfriend of Ghanaian musician, Desmond Blackmore, alias D-Black has become a talking point in Ghana since her s#x bout with the musician went viral in Ghana.
According to Madam Adrienne Nicole Edwards, her phone which got missing contained her private files which includes her photos and videos with the Ghanaian musician, but it landed in the wrong hands and they later got leaked.
Checks conducted on Facebook by Gossips24.com reveals Adrienne Nicole Edwards who lives in Los Angeles, CA, actually lost her phone on September 11, 2020.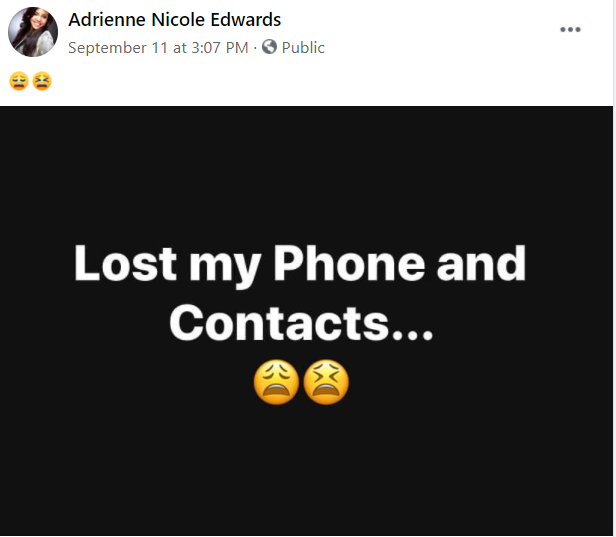 With that confirmed, it's obvious that D-Black and Madam Adrienne were really in-love with each other and did not give a hoot about what they did behind close doors.
Adrienne and D-Black ended their relationship somewhere 2016 when Madam Adrienne, 32, decided to ran for public office against Xavier Becerra for the House of Representative seat in the 34th Congressional District. In the aforementioned year, she had 23% of the vote.
The Democrat, Madam Adrienne, is known for her calm character and keeps a private life on social media – Twitter & Instagram. There was never an occasion where Adrienne Nicole compromised things with D-Black until this leak surfaced on social media.
From what Gossips24.com knows, Madam Adrienne Nicole Edwards has worked as a housing counselor and as deputy operations director for presidential campaigns. She has also served as vice chairman on the HDT Community Development Foundation board.
More details coming soon….
SOURCE: Gossips24.com