Afia Schwarzenegger, Criss Waddle, and Prince David Osei blast FDA over ban (video)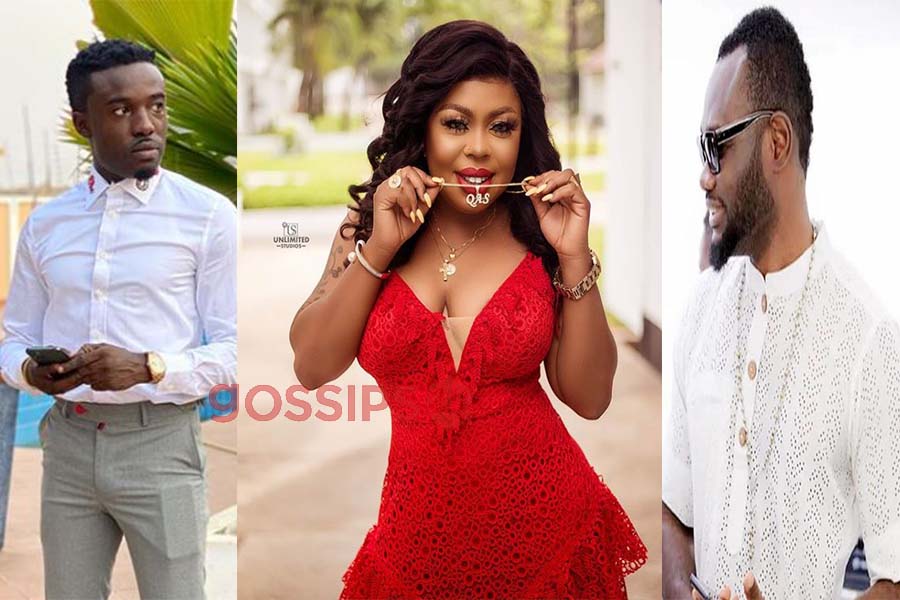 Crowned Queen of Ghana comedy, Afia Schwarzenegger, Criss Waddle and Prince David Osei, among other celebrities, have blasted the FDA over its regulations that prevents celebrities in Ghana from advertising for alcoholic brands.
Afia's reaction comes after Adonko was forced to sign Nigerian celebrities to advertise its products since FDA's regulations prevented them from using any Ghanaian celebrity.
In a video sighted by Gossips24.com, Afia Schwarzenegger spit venom on FDA. She revealed it was a huge loss to Ghanaian celebs because of FDA's foolish regulations of which Adonko is at no fault.
WATCH:
Right after Afia aired her thoughts, Criss Waddle concurred and endorsed her attacks in the comment section of her post, he wrote; "What would we have done without you?wo ka truth nkoooaaaaa"
Actor Prince David Osei added that the entire problem of Ghanaian institutions is on the grounds that they think they know better than everyone. He also wrote; "The problem with Ghana,we think we know too much and better than others..Self righteous BS..Very pathetic for our nation".
JOIN THE FUN, SHARE THIS !!!