#ucclivesmatters: Barely an hour ago, Gossips24.com reported on an alleged shooting incident that took place on UCC – the University of Cape Coast – campus in the late hours of Monday, 12 October 2020.
Rumours suggest two students were gunned down by armed robbers who stormed the university campus to rob students of their belongings.
Well, as Gossips24.com keeps digging for the truth, we have chanced on a video of a chat between a student on campus and a tweep as she narrates how the whole incident happened within a blink.
It's been said that this is not the first time such an incident is happening on campus, however, this is the worse of it kind and authorities within the area must act fast to protect the lives of these students.
We will be following the story to bring you more updates…..#ucclivesmatters is currently trending number one on twitter as at the time of this report.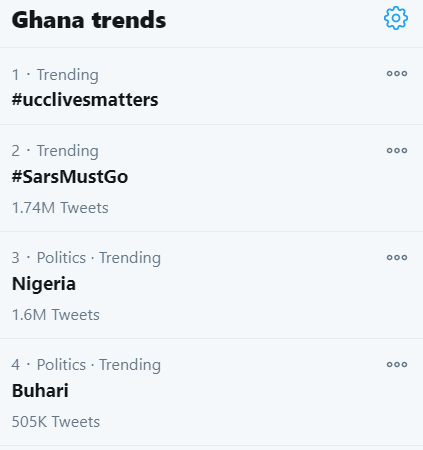 SOURCE: Gossips24.com