Gossips24.com has gathered that an 23-yr-old man believed to be a thief has suffocated to death after a failed robbery.
Apparently, the man, identified as Kalipha, who is an alleged thief, tried robbing a shop at dawn when everyone was asleep and snoring. He wanted to take advantage of the serene environment at the time and steal.
He managed to find a small passage by wiggling himself around the door into the shop.
Unfortunately for him, his head got stuck inside the shop with his body leaning on the door, believed to be a metal door, outside.
The event according to a social media post occurred at Anomangye in the Suame Municipality, Ashanti Region.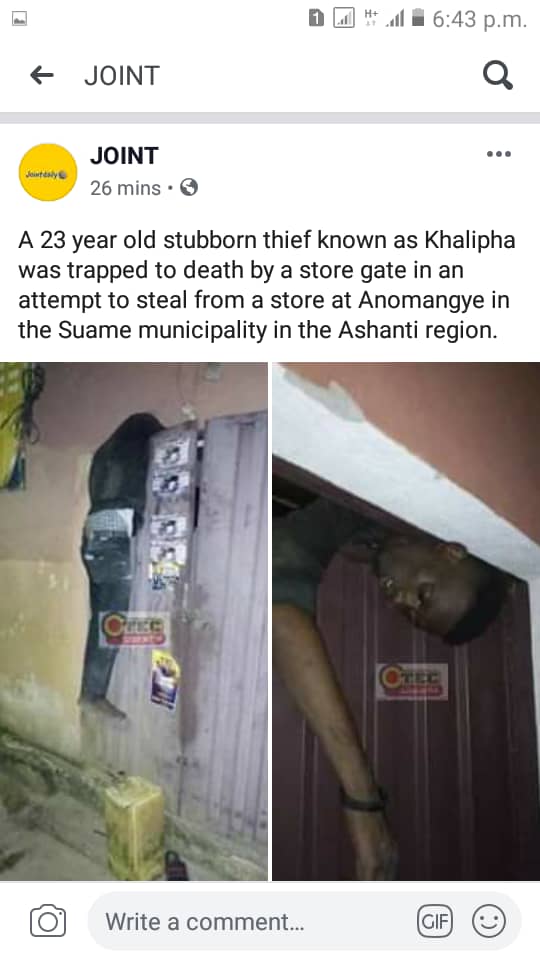 He did not have anyone to come to his aid, hence got stuck in that position until he died as a result of his inability to breath properly.
SEE PHOTOS: