SM Fan Tattoos Lyrics Of 'Already' And Shatta Wale's Face At His Back (photo)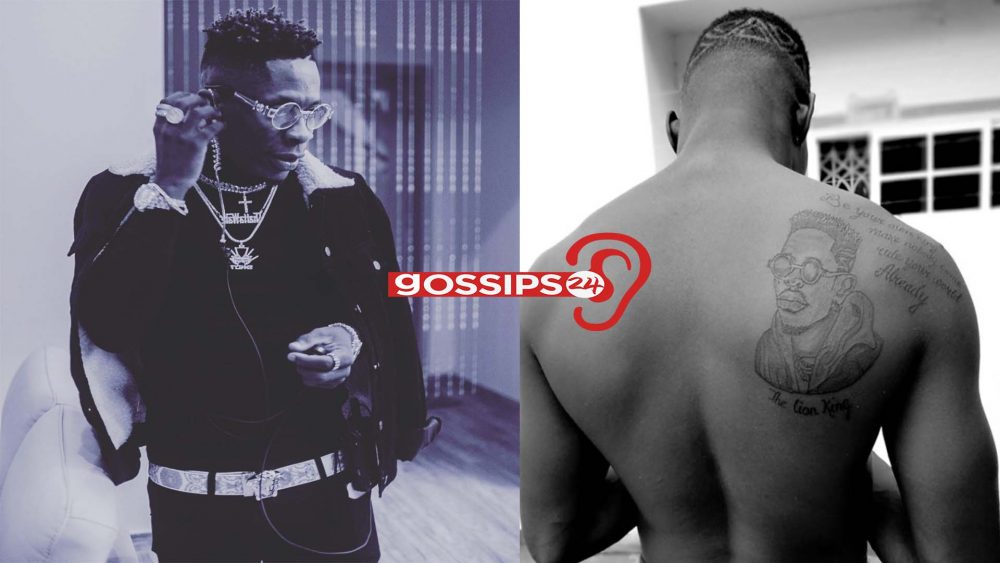 JOIN THE FUN, SHARE THIS !!!
Charles Nii Armah-Mensah Jnr better known as Shatta Wale is loyal to his SM pack but his fans are more than loyal to him.
We have seen more from the SM family in their quest to prove their loyalty to their king, but the creativity attache is exceptional.
Nothing like we've have seen before, an SM fan has tattooed lyrics of Beyoncé's "Already" song which features Shatta Wale and a picture of Shatta at his back.
In the picture which is fast trending on the internet, the fan could be seen with a picture of his favorite artiste boldly tattooed at his back.
This is not the first time an SM fan is tattooing an image of Shatta Wale or the SM symbol on his or her body, one SM fan even tattooed Shatta Wale's "Reign" symbol on his forehead.
SEE PHOTO BELOW:
JOIN THE FUN, SHARE THIS !!!