The curvy bootilicious Gambian actress Princess Shyngle has made shocking revelation about who she truly is and it's scary.
According to the actress with no small intestine and ribs, she is actually a man which means she has a dic*k.
This crazy and shocking revelation has left many wondering whether she's a transgender or a hermaphrodite.
Since that's the only rationale one could think of.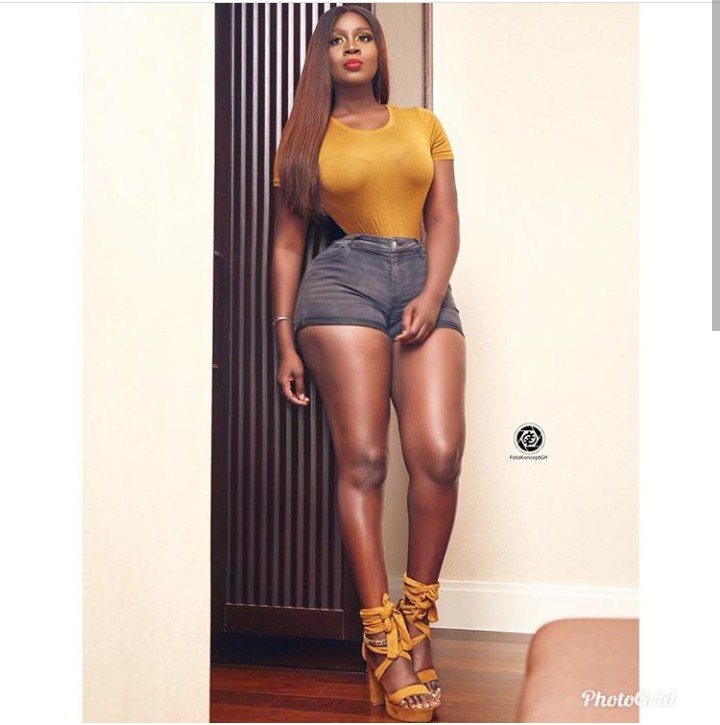 It could also be possible that she's telling us all the men she has dated including our very own Michael Essien and D-Black f**cked her a$$.
Or she's trying to say she acts or performs the role of a man in her relationship.
Well, whatever it is, Princess Shyngle says she is a man!
The latter shared a photo of herself and captioned :
"I have a confession to make y'all, I'm actually a man".
That's the post she shared on IG;
https://www.instagram.com/p/BtVgc4AHA5v/?utm_source=ig_share_sheet&igshid=1lyhtu33jvkff