Shatta Bandle Flew In A Private Jet To Nigeria (video)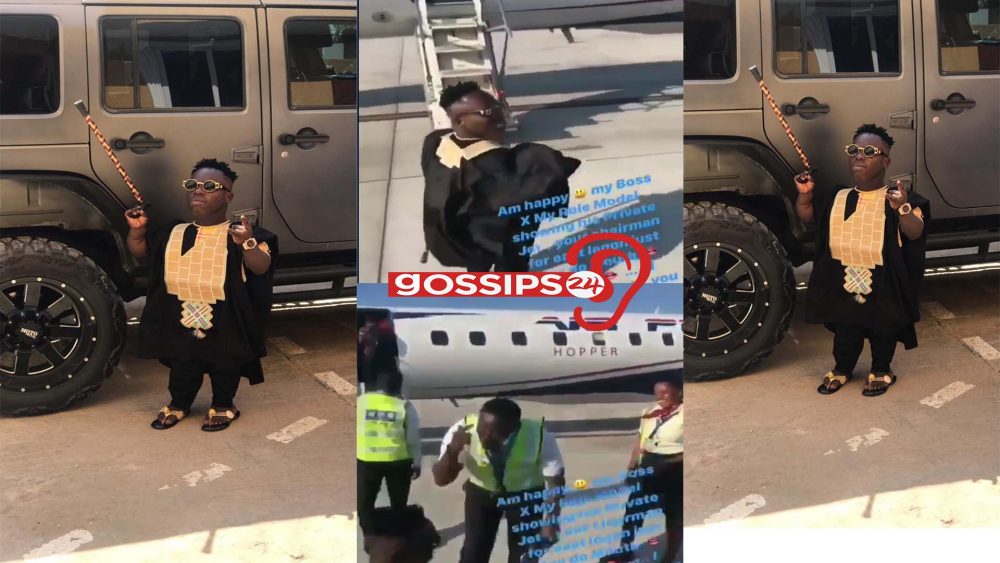 JOIN THE FUN, SHARE THIS !!!
Nothing is impossible, Shatta Bandle's sponsored trip to Nigeria was not via a commercial flight, according to sources, he traveled in a jet.
Yes, recall, yesterday, Gossips24 shared with you videos of Shatta Bandle travelling outside Ghana.
Sources in Nigeria claim he has been invited by Nigerian billionaires, Otedola and Dangote for a private party.
Though still in Nigeria, a new video has surfaced which reveals how Bandle flew out of Ghana yesterday.
The video, though unconfirmed, purports he flew in a jet to Nigeria.
WATCH:
JOIN THE FUN, SHARE THIS !!!