Popular Nigerian makeup artist, Ijeoma Neke, has been found after leaving the house on 11th November 2020 to serve a client. 
Reading from footnotes surrounding her death on Twitter NG, her yet unidentified told her to meet him/her at a bus stop.
AHe brother has also testified that after she met with who was assumingly taken her to to the venue to work on a bride, she sensed danger ahead swiftly client's number to him (the brother).
Weeks after not reporting back home, she has been found dead around Maryland, Enugu.
There are photos of a woman's dead body making the rounds online with claims it's Ijeoma's body. There are also reports that her body shows signs she was bathed with acid.
Check the screenshots below to know more…
Friends are demanding answers and have tagged the Enugu State Police and the State Governor, asking them to investigate.
Below are tweets begging for help in finding her and recent ones mourning her.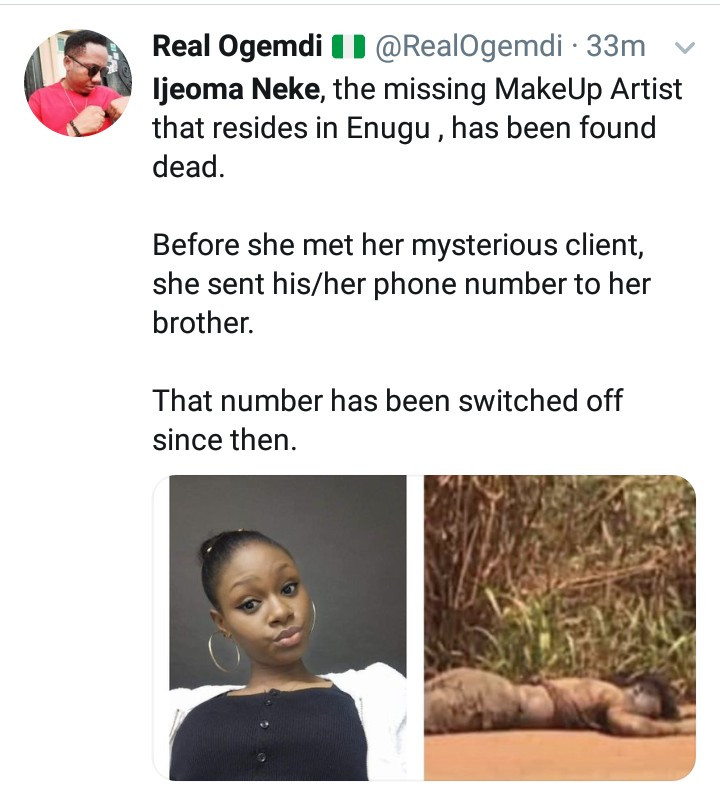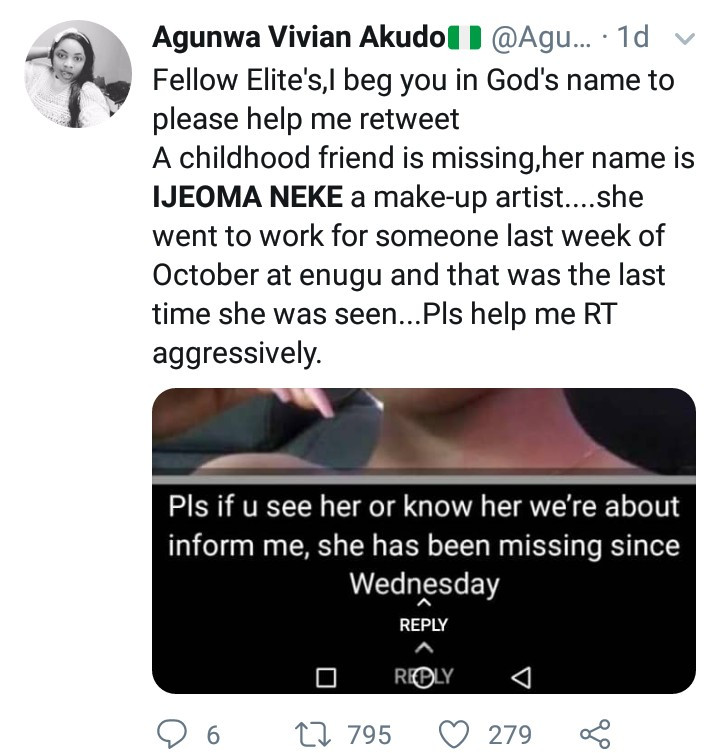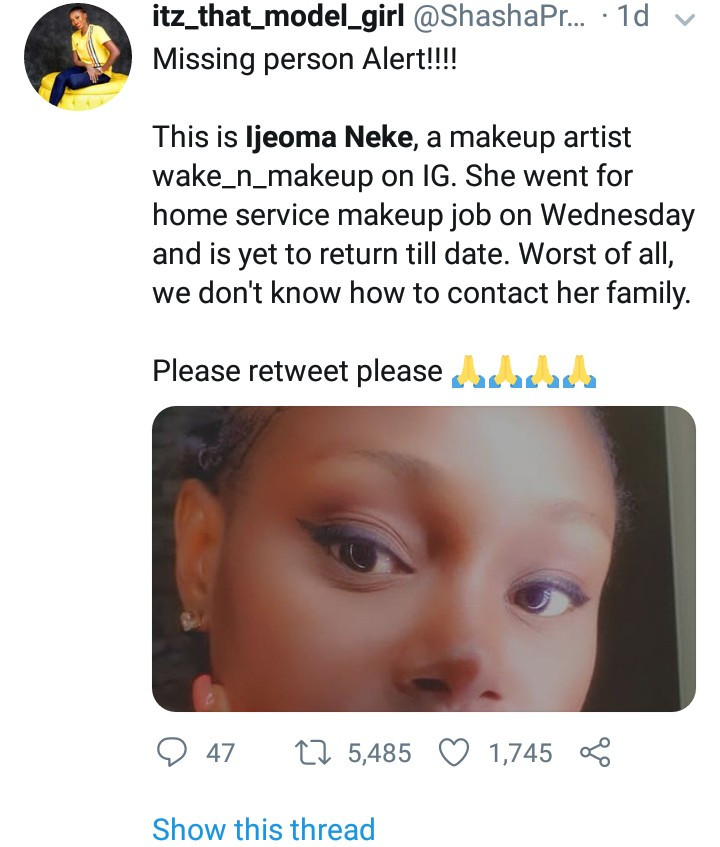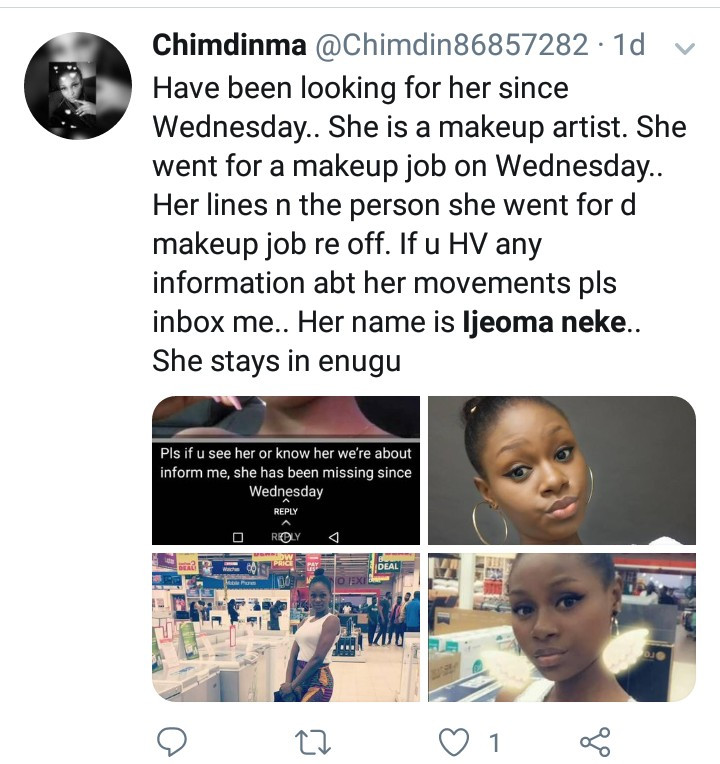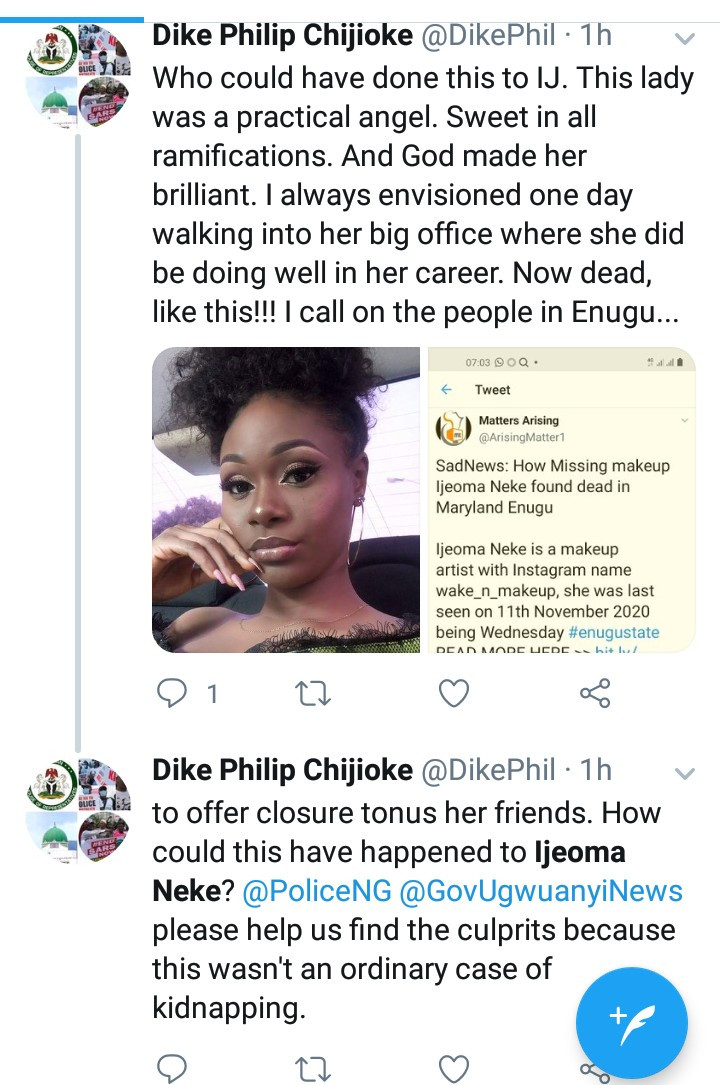 Source: Gossips24.com