Human rights activists are demanding justice for an 18-year-old girl, Faith Aigbe, whose ear was bitten off by one Mr Ogunbor, who claims to be a retired commissioner of police. 
This unfortunate incident happened at Eweka Street, off Aduwawa Road, Benin City in Edo State after a quarrel sprung out between the victim's mother and the Ogunbor family. 
According to sources, the victim returned from church to find Mr Ogunbor, his wife, daughter and some other family members beating her mother.
Faith said when Mr Ogunbor picked up a shovel to hit her mother, she quickly held back the weapon. The retired police officer was said to have grabbed Faith and chopped off her right ear with his teeth.
Kindly look at the pictures below to know more..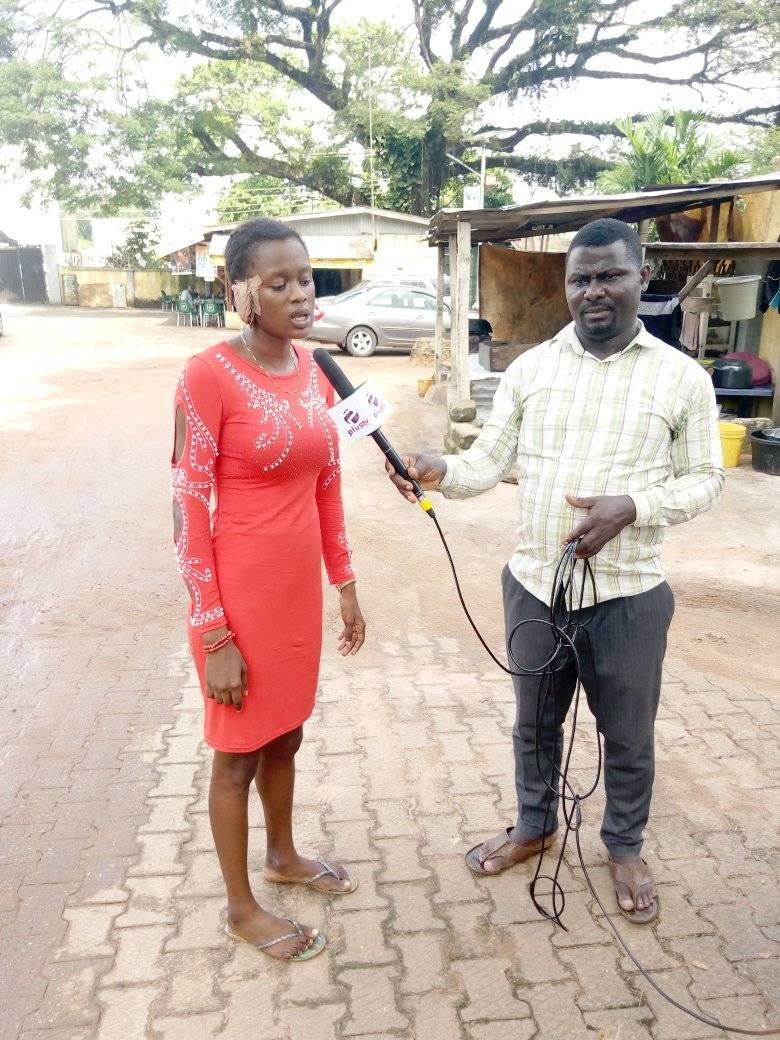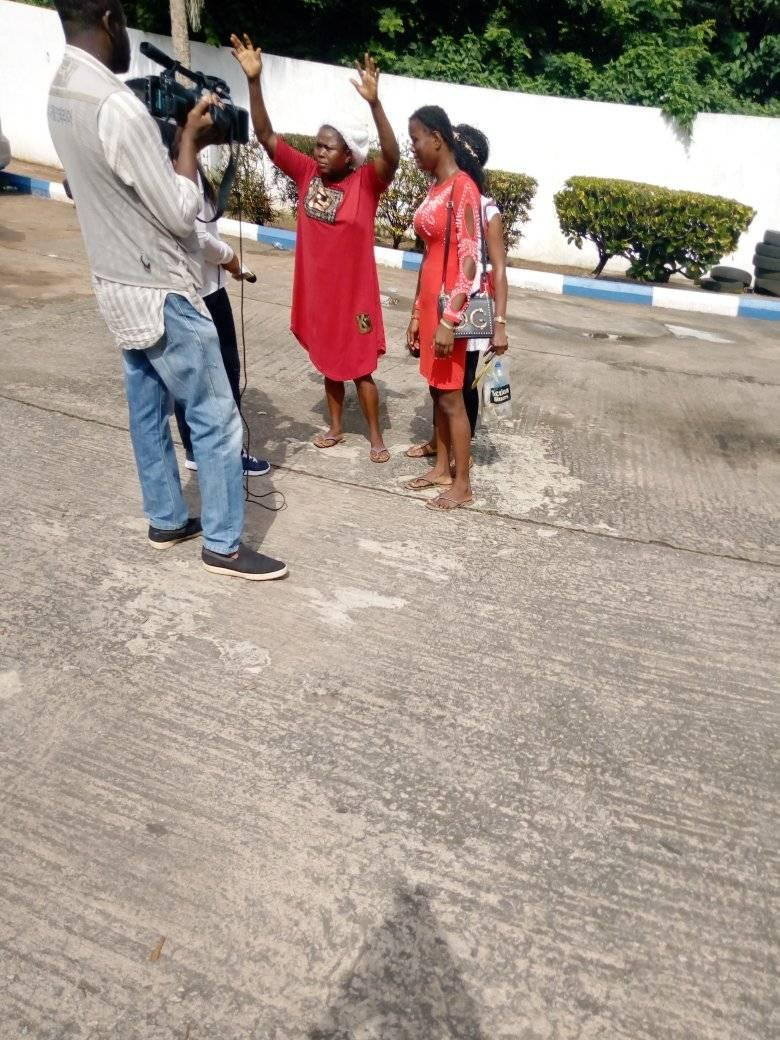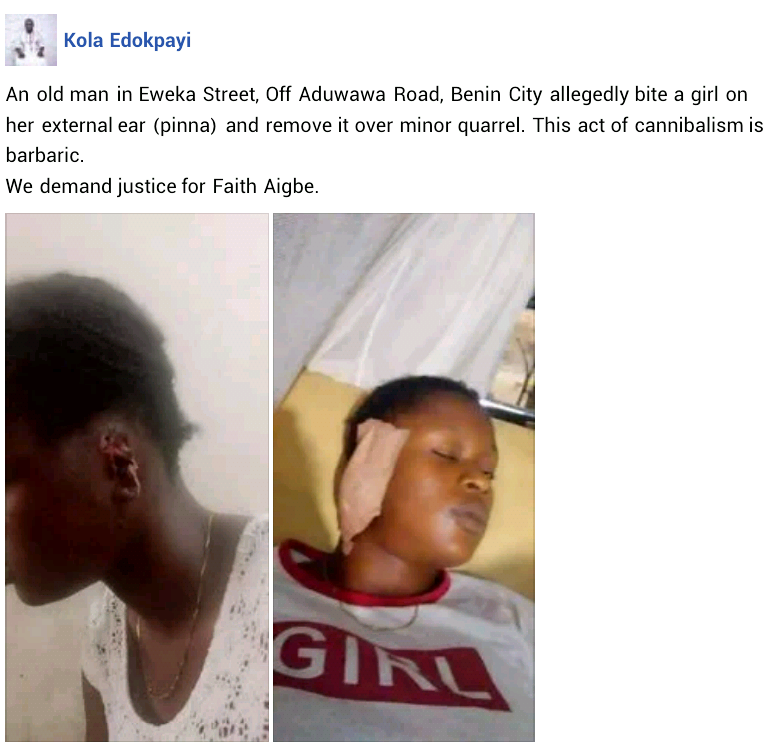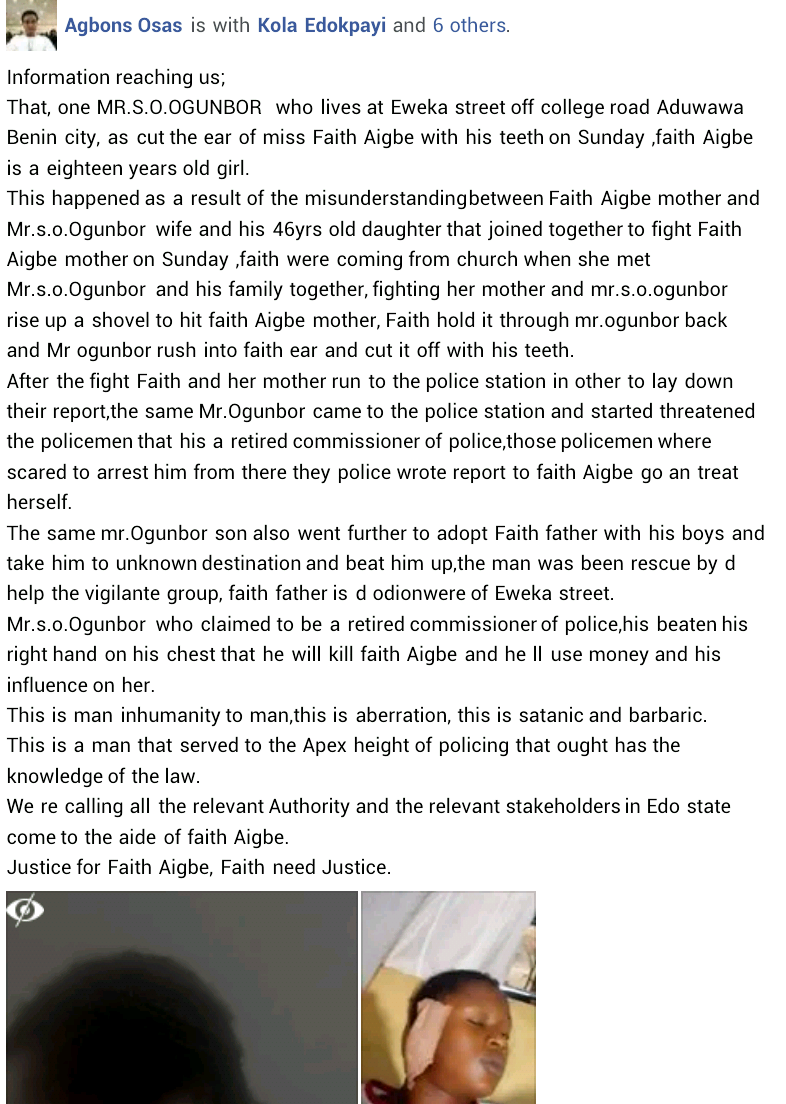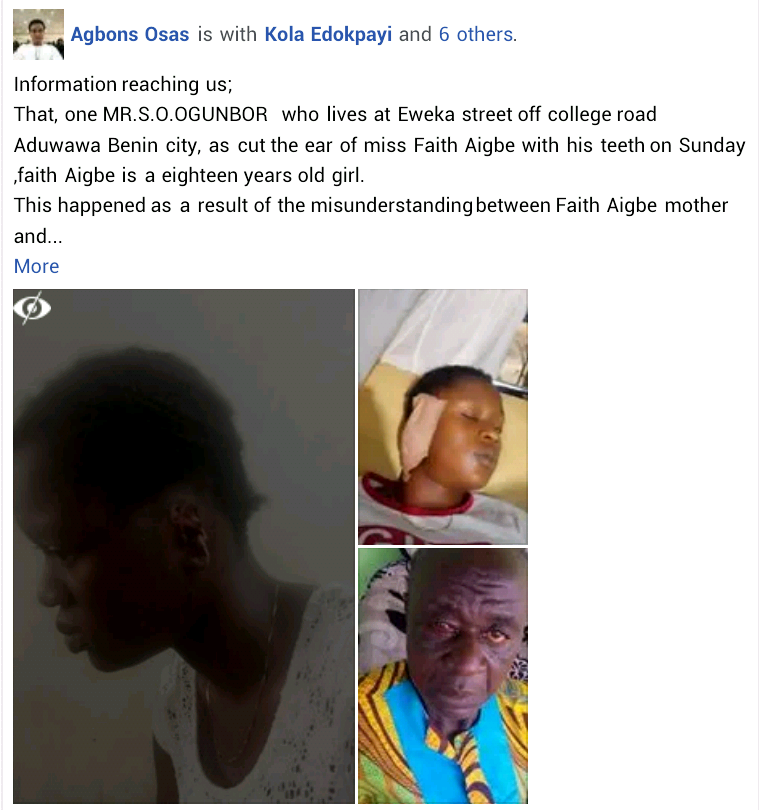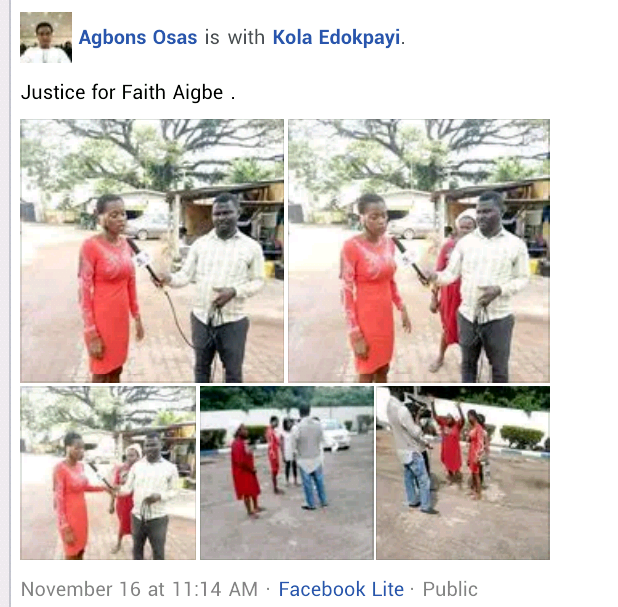 Source: Gossips24.com