Patapaa's German girlfriend celebrates 'new Nigerian boyfriend' on his birthday
Gossip Mongers, rumours suggest that Patapaa's German girlfriend, Liha Miller, has found a new love who is believed to be a Nigerian musician.
Patapaa and his girlfriend have served Ghanaians on social media with countless couple goals. The lovebirds were in the news couple of weeks ago following the Swedru musician's announcement that they are expecting their first baby soon.
Well, Liha Miller for the past two days has been flaunting a man on her instagram page – it's not Patapeezy, rather a Nigerian musician who has been identified as Hot Boy.
In one of the photos which got Liha's Ghanaian followers talking, Liha and Hot Boy were seen posing like a perfect couple.
She captioned the photo; "Happy Birthday To One Of The Most Talented & Hard Working Boy I Know. @officialsoft_ Thank You For Being Such An Amazing Friend To Me. Thank You For Always Having My Back, Giving Me A Shoulder To Cry On, Pushing Me Every Single Day So That I Can Become The Best Vision Of Myself. Thank You For Always Being There For Me, Listening To Me, Advising Me And Never Judging Me For My Decisions And Mistakes. On This Your Special Day, I Wish You Nothing But The Best And I Pray That God Will Continue To Shower You With Blessings, Because You Deserve It. You Are Such A Good & Pure Soul 💯 Cheers🥂 To Many Many More Years Of A Good & Healthy Friendship To Come🙏🏽🎁❤"
Liha claims Hot Boy is just a friend, but fans of Patapeezy and her followers think there could be more to her relationship with the Nigerian musician.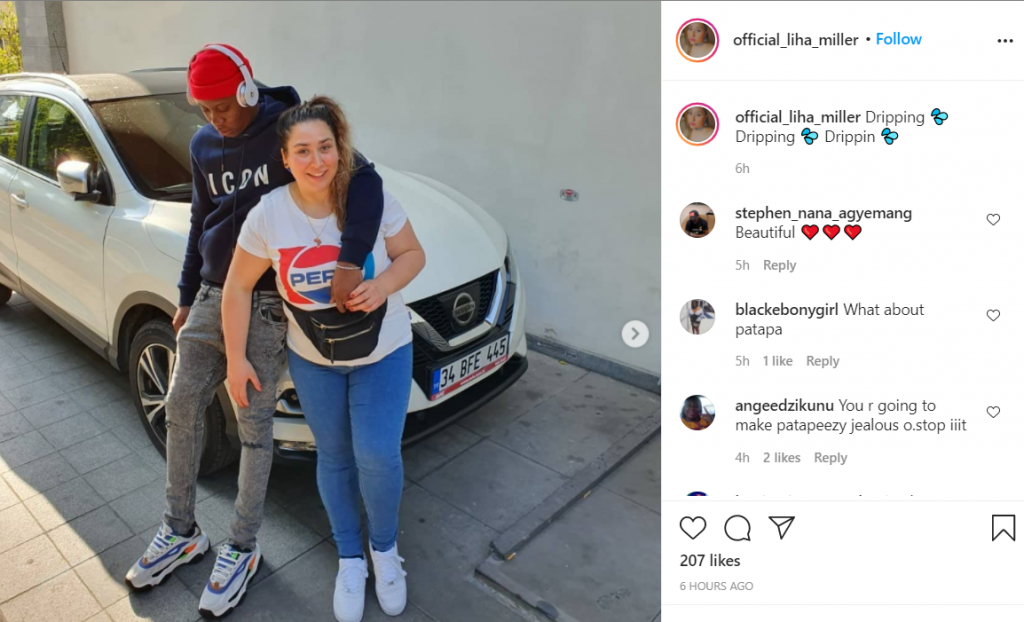 See some of the comments below:
SOURCE: Gossips24.com